SA-43 Hammerhead
Fantastic Plastic
1:72
kit no: 072-08-26
build time: December 1 2017 - February 27 2018
---
As promised, I shall soon get started on my first ever full-resin kit. The object will be the SA-43 Hammerhead fighter from the short-lived series Space: Above and Beyond. The series deals with the adventures of a young man destined to become part of Earth's first colony in space, together with his girlfriend. Through an act of an equal rights movement, he gets booted off, and when the colony ship approaches their destoination, mankind has its first contact with an alien race, as the colony ship is gunned down. The young man ends up in the marines as the war against the Chigs has begun.

Anyways.... here's the opening post:




The good news is the decal sheet by Jbot is great. It's set up so you can build any of the Hammerheads as flown by our hero's squadron.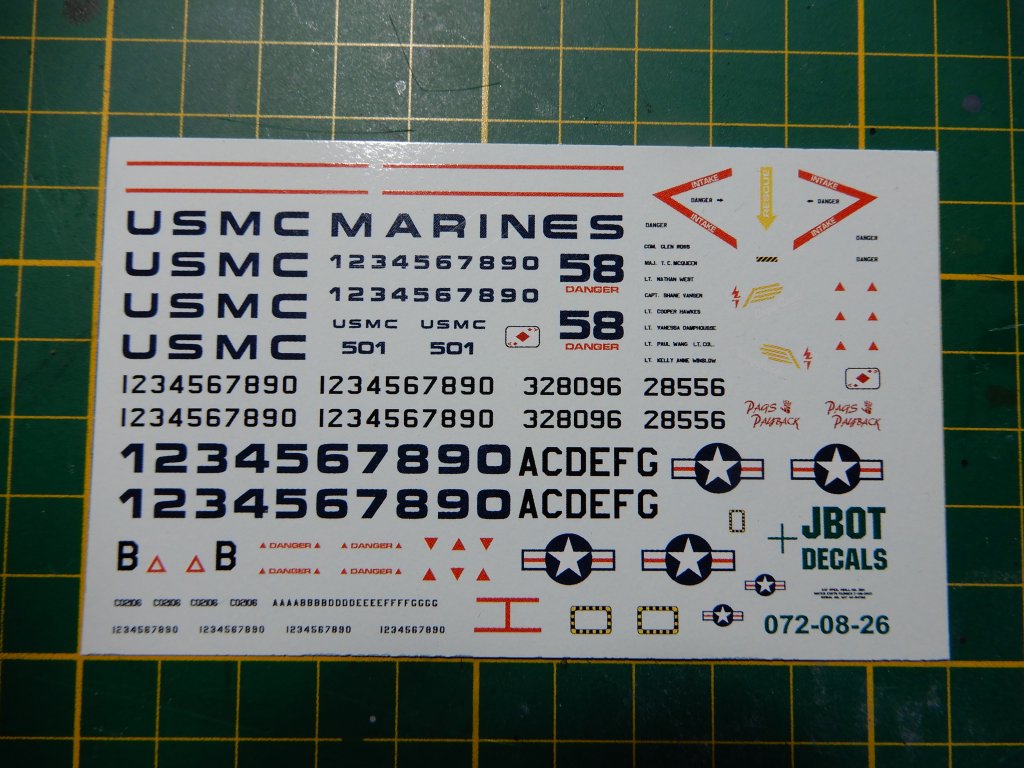 The bad news is I'll have to dig around a bit to figure out how to put this thing together. The instructions aren't exacty fantastic:




The kit parts appear to be nicely cast, although the details are a bit sparse.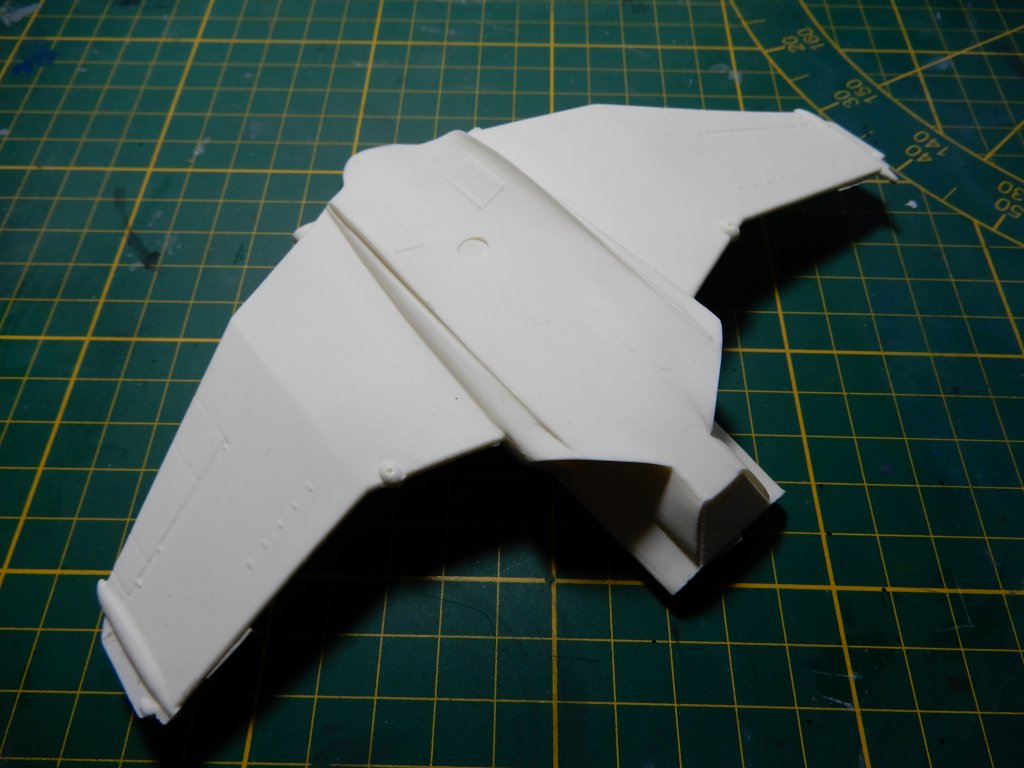 Not sure if you can see it - on the right side you might be able to see the flare dispensers, but on the left side there's no detail at all.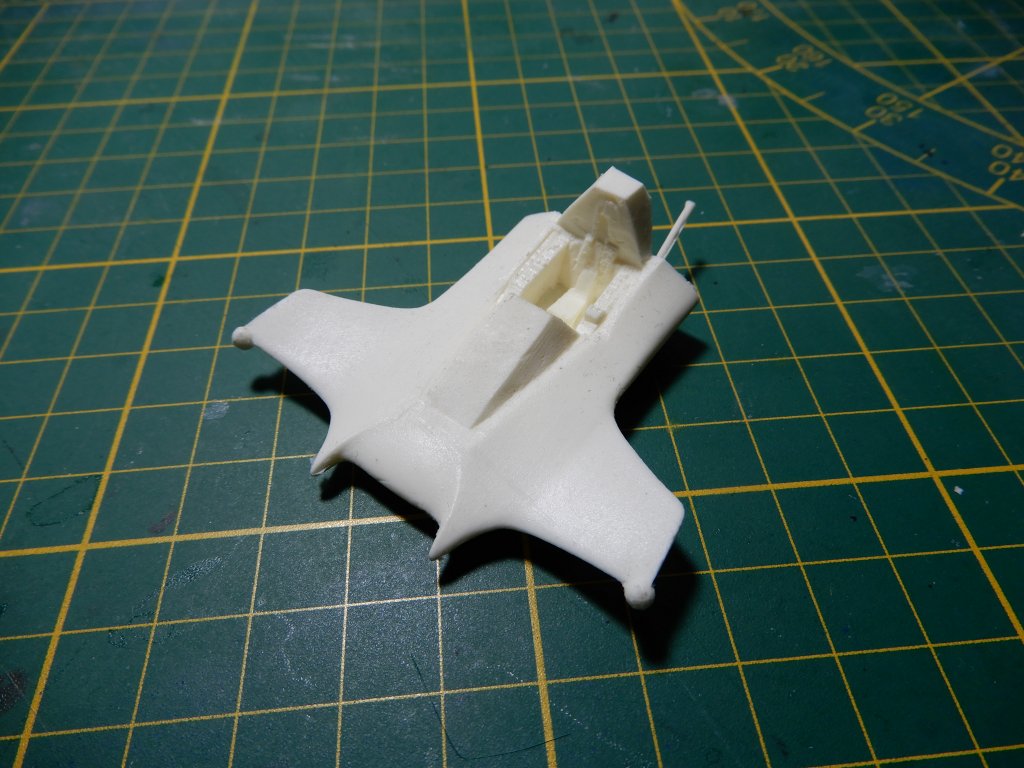 The rest of the small bits, with plenty of flash on some of the more fragile parts.




The wheels were bagged separately, although I'm not sure why. Nothing can break off there. They'll need some clean up.




The 6 missiles were also bagged separately, and are mostly devoid of surface detail.




And also bagged separately for no reason at all were the missile racks, pretty much the only parts that still have a casting block left on them




The Canopy was also bagged separately and is cast in a yellowish resin. Not sure if the yellowish color is accurate, I'll have to dig up my DVDs for that.




Fortunately, I found an image of a complete layout of the cleaned up kit parts, so that should help. This will be an interesting build.
---