Volkswagen Type 2 Delivery Van "Egg Girls Summer Paint 2016"
Hasegawa
1:24
kit no: SP345
build time: September 3 2016 - October 28 2016
---
Time for paint....  First off, a nice coat of black primer (StynylRez)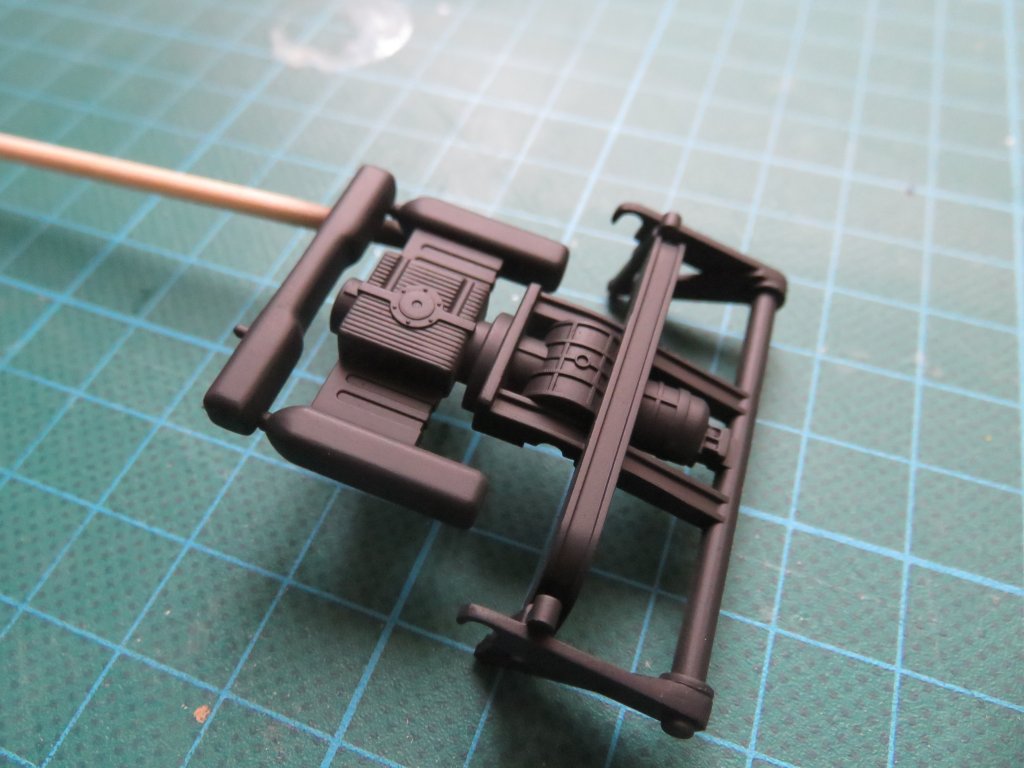 Then the metal parts to be got a coat of 2K clear gloss, and AK metalizers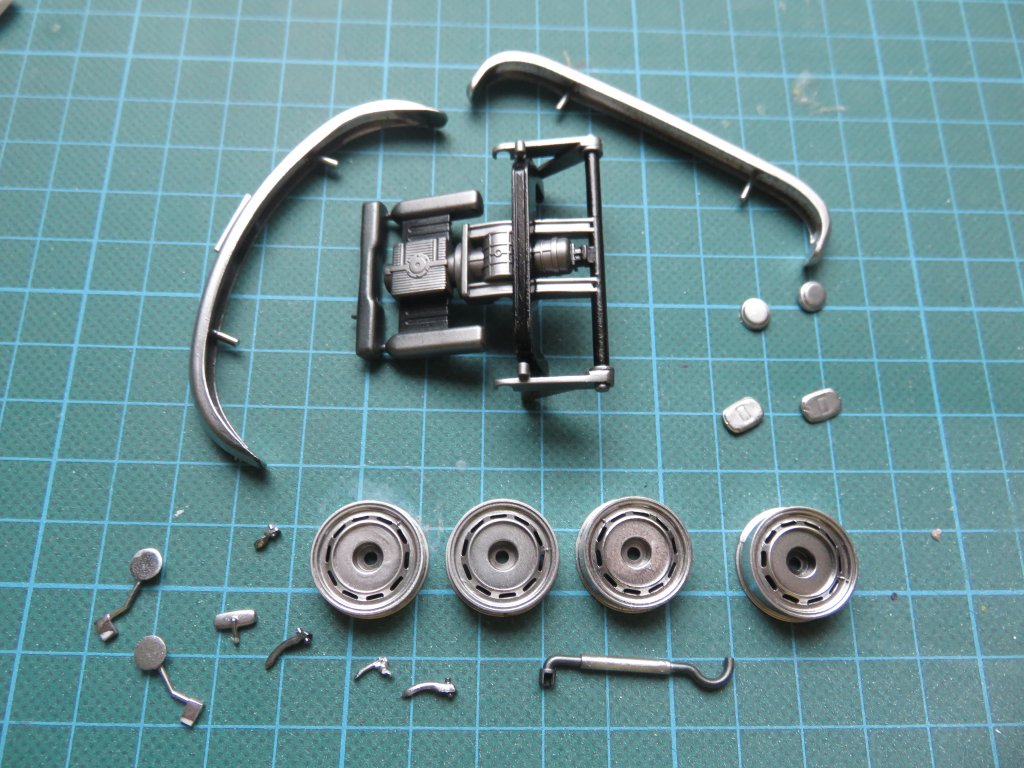 Not entirely happy with the bumpers/fenders, perhaps maybe overcoat them with buffable metalizers and see if I can get them to look a little more chromey.

Next up - the body. After the black we sprayed some White StynylRez, followed by a custom mix of Gunze's Sky (H74) and white.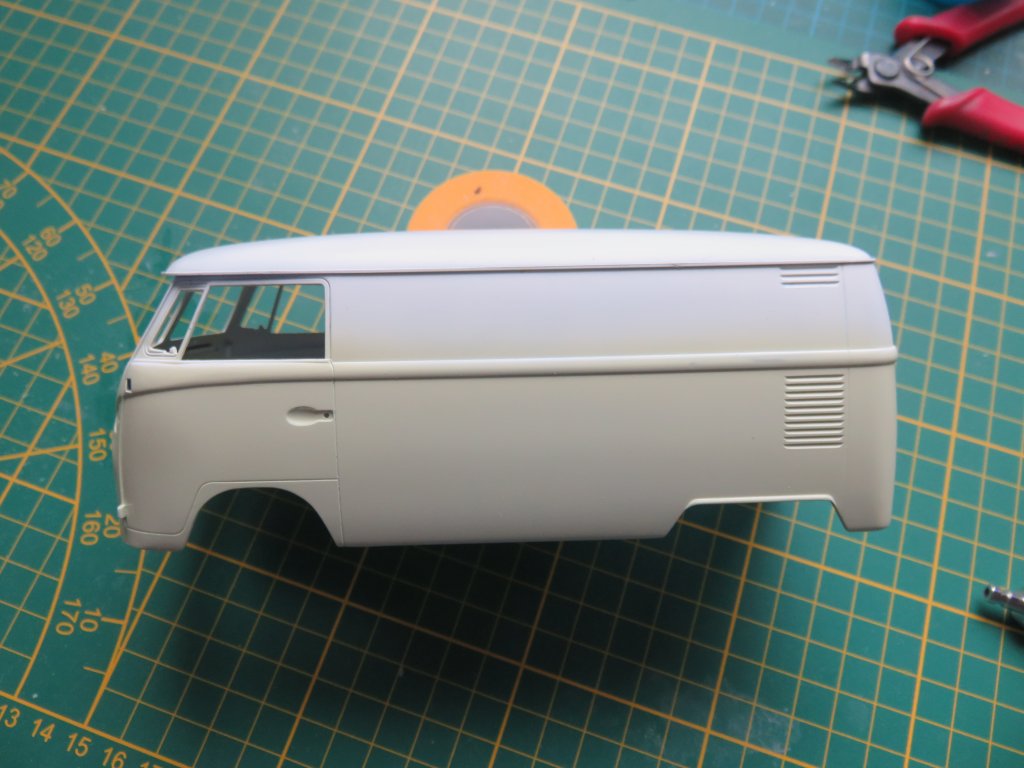 Masking off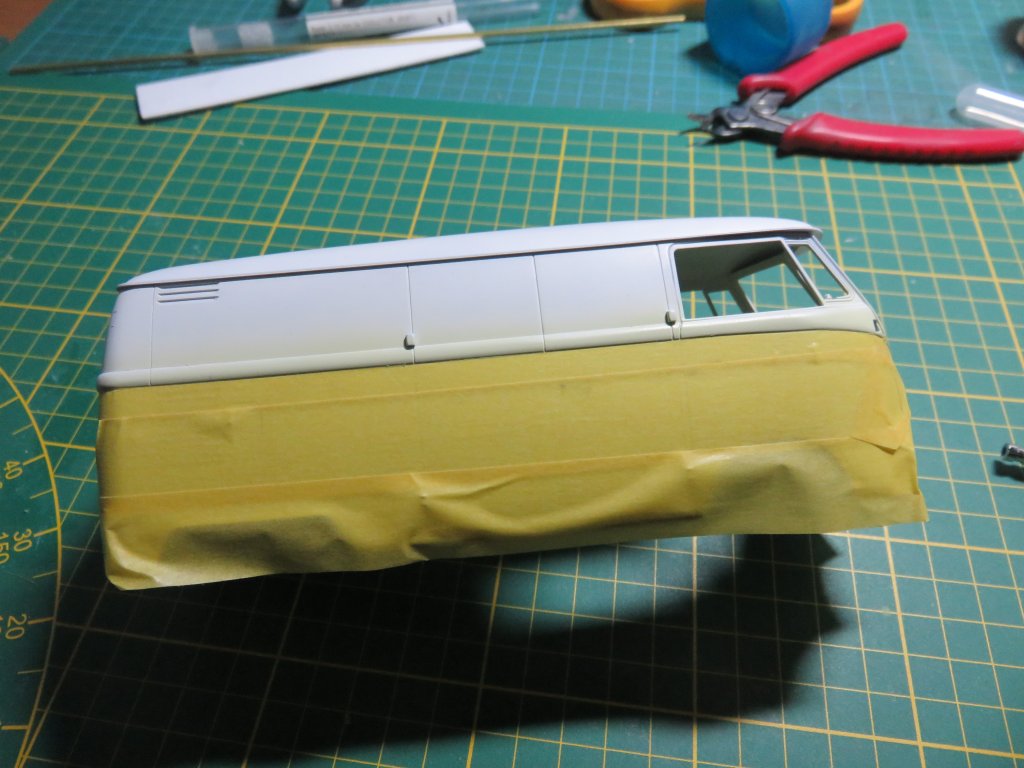 And the second color, a custom mix of Gunze Orange Yellow (H24) with white




Too bad I ran into some overspray on the rear. Not a clue how that got there, but fortunately I have some green paint left. I just hope it's enough to cover the orange.
Next up: 2K clear gloss, polishing, and spraying the inside.
---