F-89 D/J Scorpion
Revell
1:72
kit no: 04848
build time: November 1 2015 - December 5 2015
---
Well, so far not good.

After the last update I fixed some minor issues, it's a good kit, and started on the paintjob. First some white primer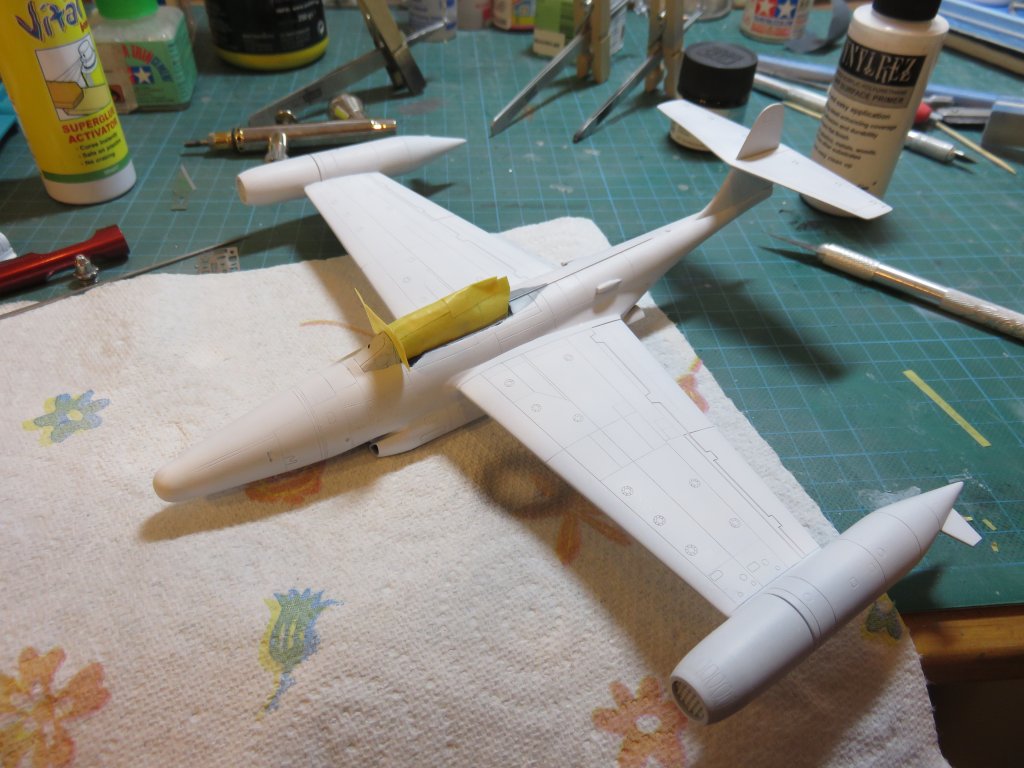 Then the AK black base

Which looked decent, but in the photo's I can see some orange peel.




Then the AK polished aluminum.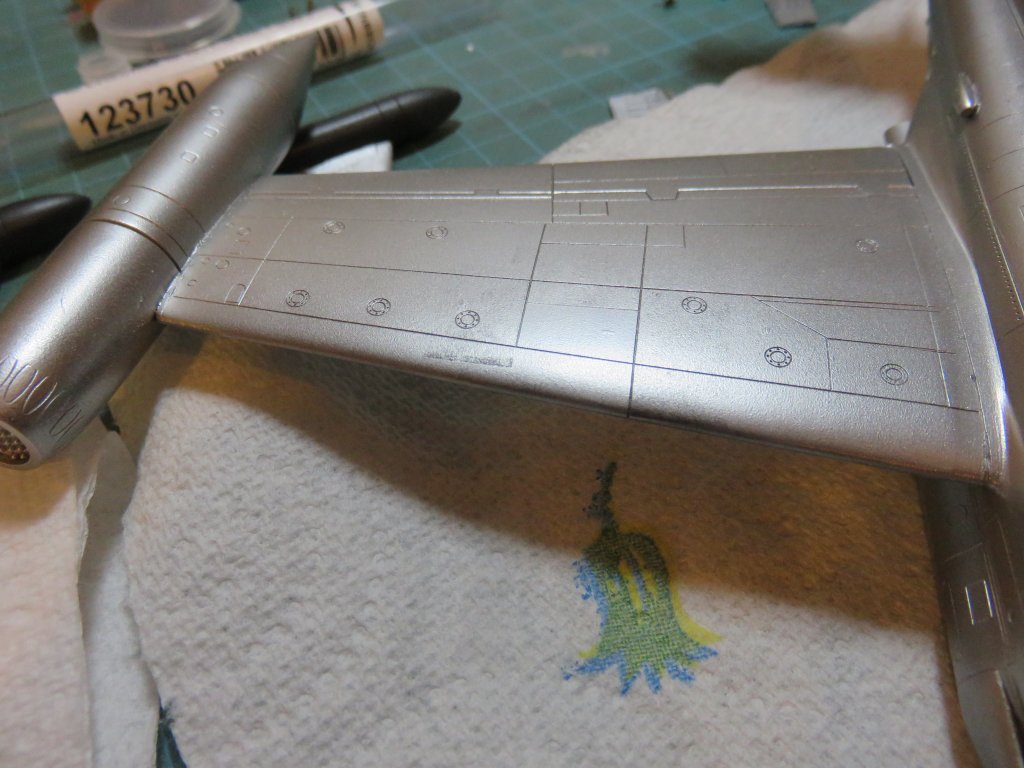 It looked fine. But that's it. Not the great luster I had hoped for and I saw in Phil's F-104. Decent, no better. Oh well, perhaps next time. So time to mask off after 2 days drying to hit some panels with white aluminum.

Well, don't know what I did wrong, but masking didn't go as planned. it didn't take it all off, but definitely a lot. Enough to show. *sigh*

Onto the red.  Which didn't go as bright red as I'd hoped, and even more paint peeling.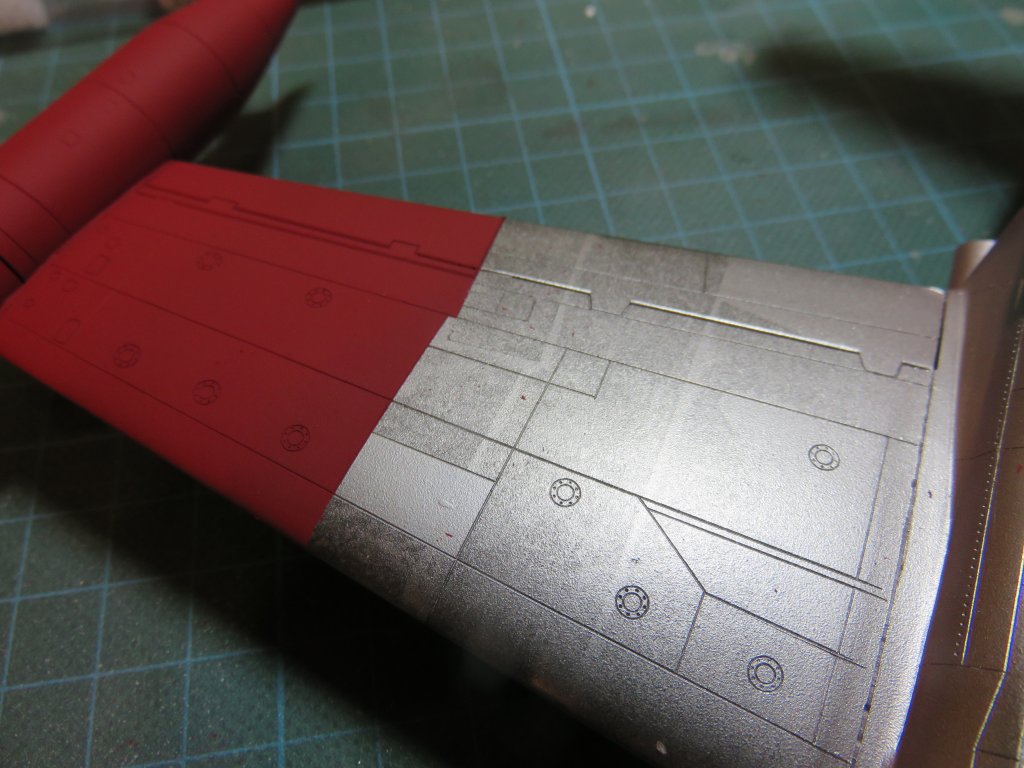 And this last bit of masking went on 4 days after the aluminum.

Strange though - the polished aluminum suffers, the white aluminum does not.

I'll finish this one and give it some dirt washes to hide the fiasco. Maybe it'll turn out halfway decent.
---