T-28 Super Heavy Tank
Dragon
1:35
kit no: 6750
build time: April 29 2014 - June 30 2014
---
After three more evenings, and 6 Saw movies, we have 8 pieces of rubber with 99 plastic pieces eached glued to them. And I managed to lose not a single one of these small critters. Which is probably a first for me. Too bad in this case it wouldn't have been a problem - there's 20 left.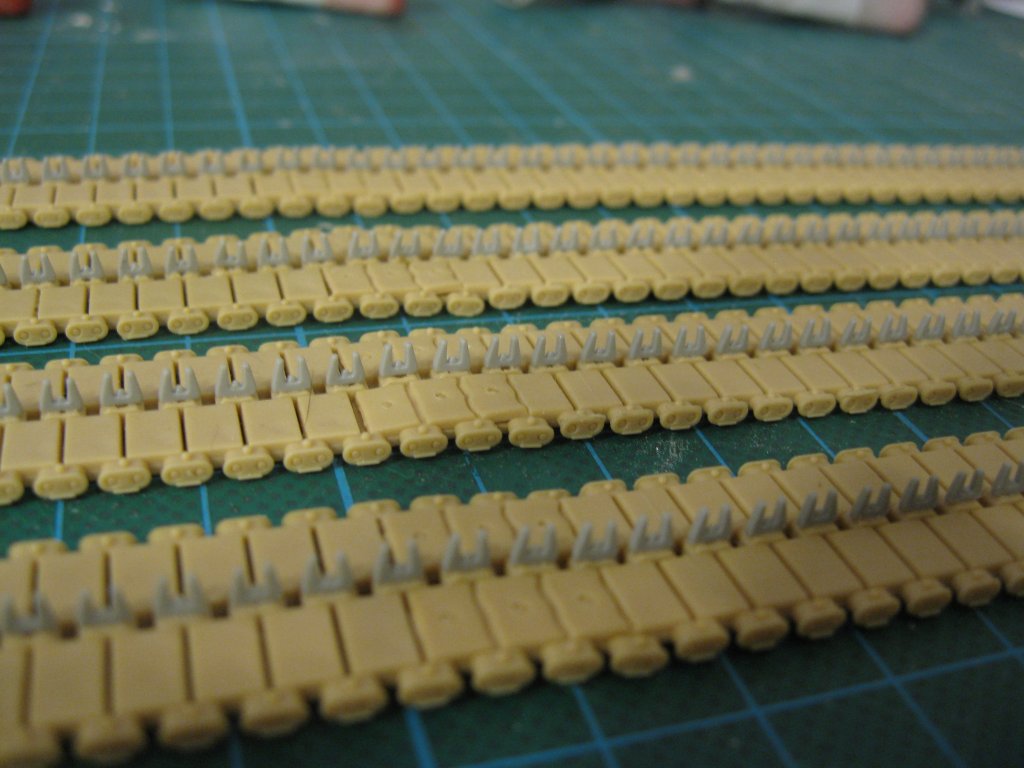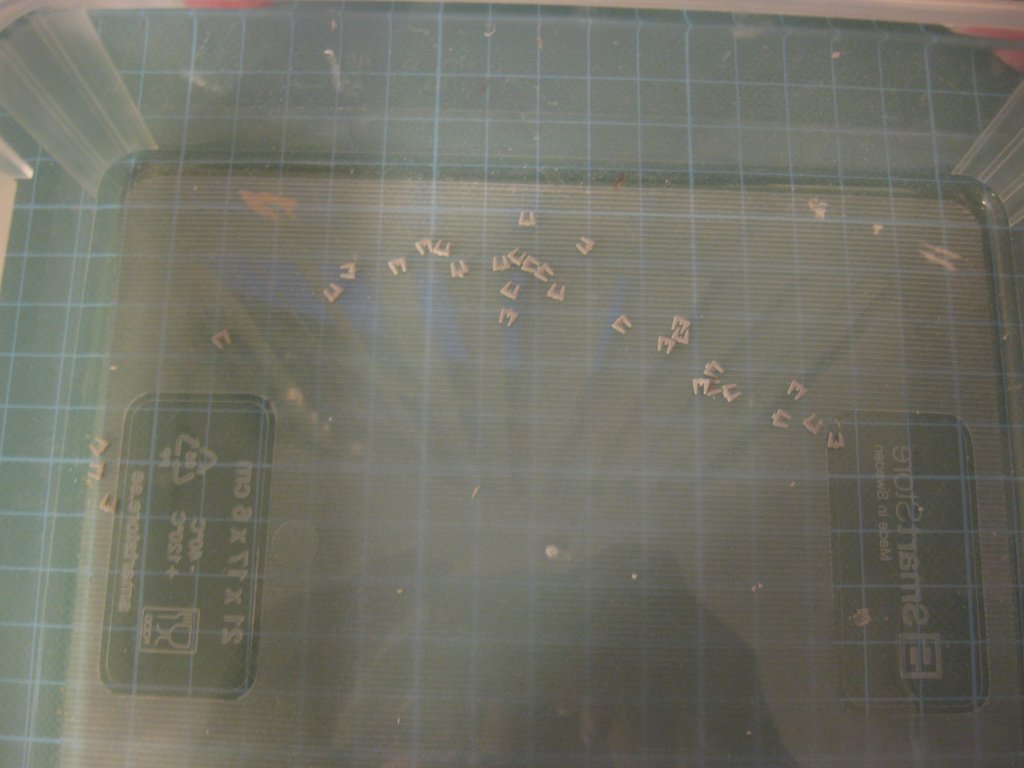 Time for paint...

But first, let's do the tires for the roadwheels. All 64 of them...




First we sort them and then we paint them in tire black in 3 painting sessions. Nice thing, these Gunze pots of paint, but after this it's virtually empty.




When this is fully cured, we can cut off the grey bits. I just left them on to make the painting easier. The little spots that will then be left won't be visible anyway, so no problem.

Speaking of wheels: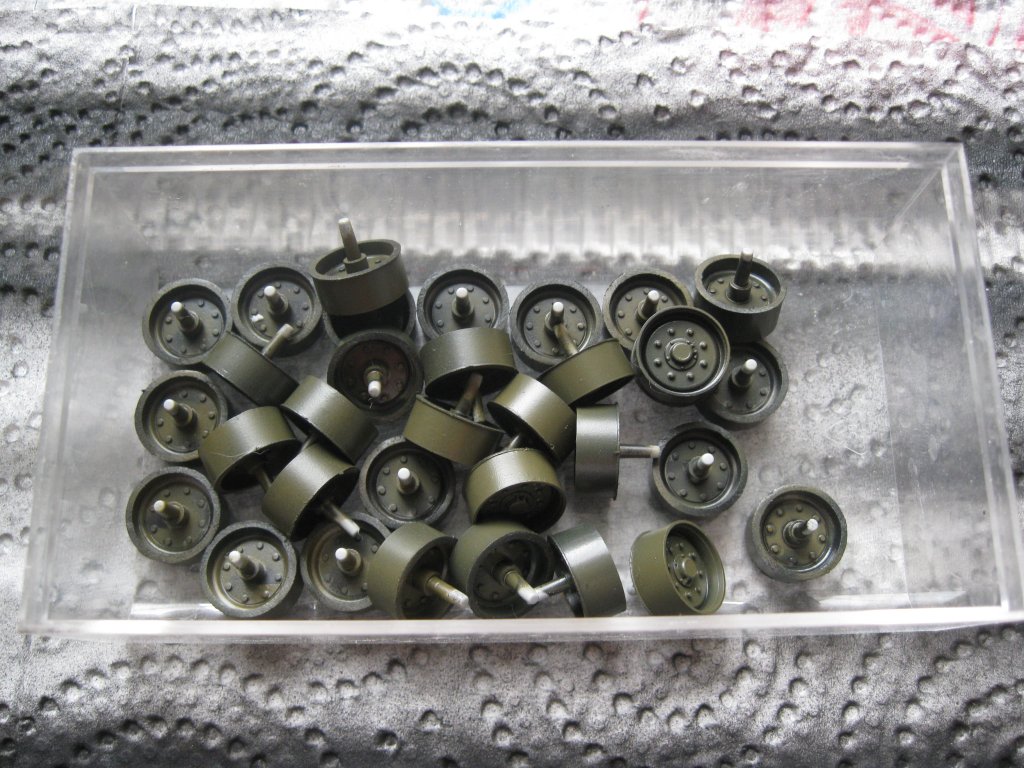 A layer of black as base color, followed by olive drab. The OD doesn't cover 100% but that's intentional.
Since most of these wheels are never gonna be seen again
and those that will be seen won;t be looking like a brick of Lego.

The same tactic was used for the rest of the model. Then we took the same color with a little yellow added, and we sprayed a little swirly pattern to break up the color.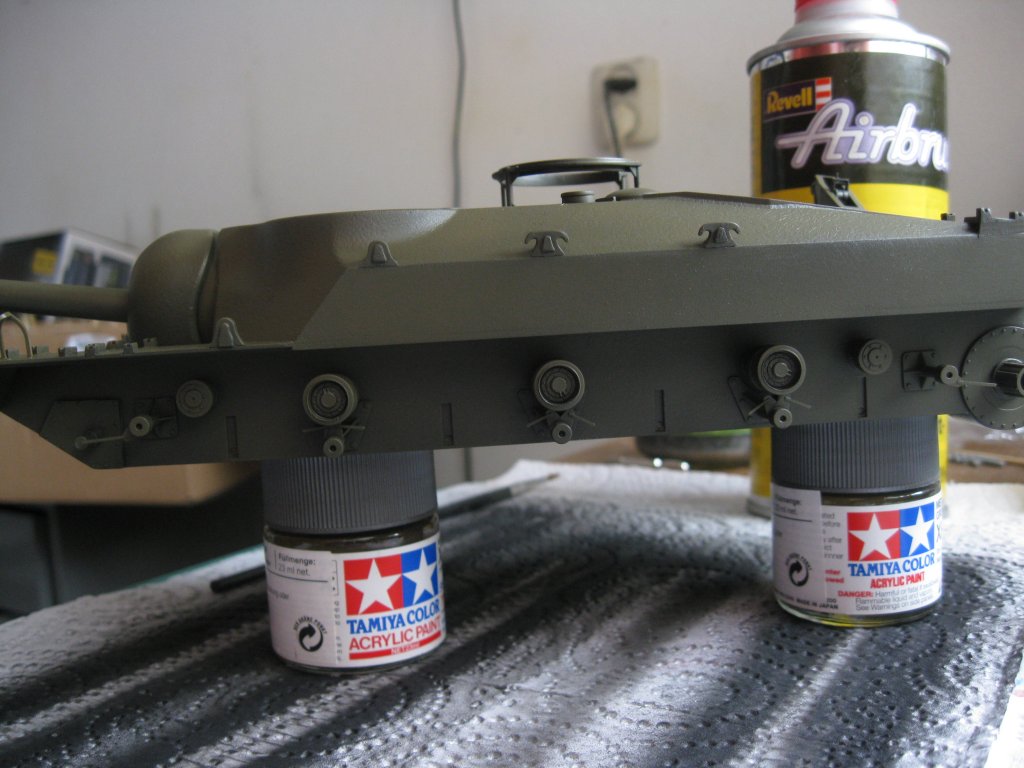 The effect is quite subtle, and that's the whole idea. Now we need some clear coat, a wash and it'll be pretty much over and done with.

Still, not quite there yet. First we add the roadwheels to the bogeys and add the tires to the wheels.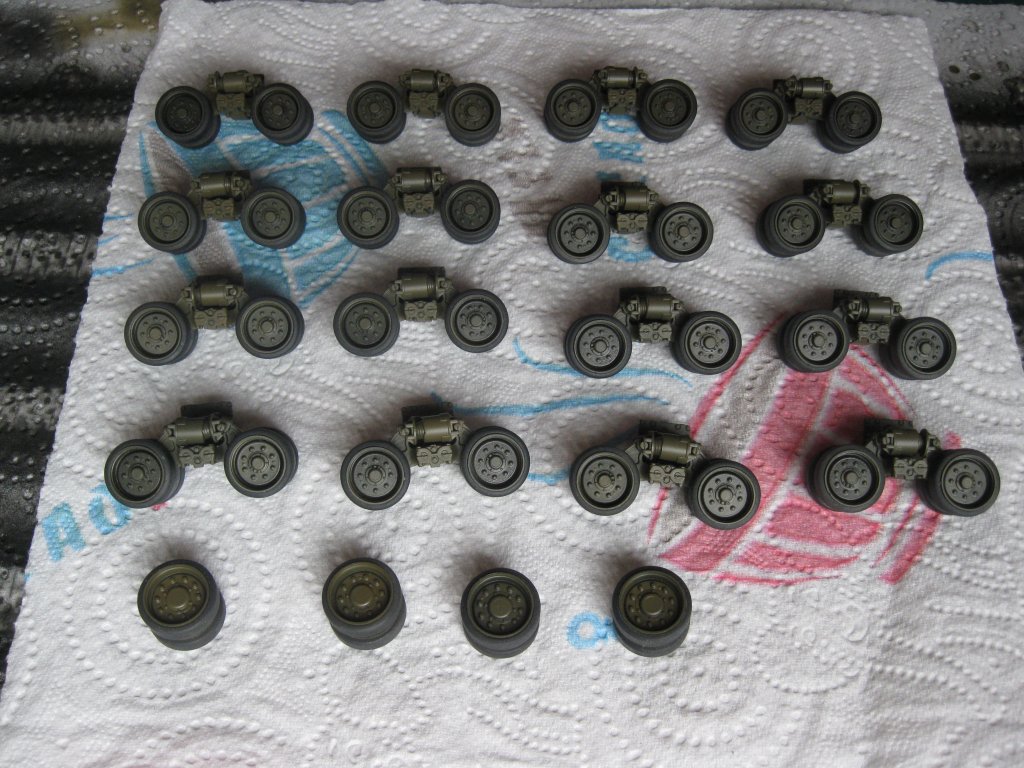 And then there's about 20 of em left. Not a problem then I forgot to spray one of em.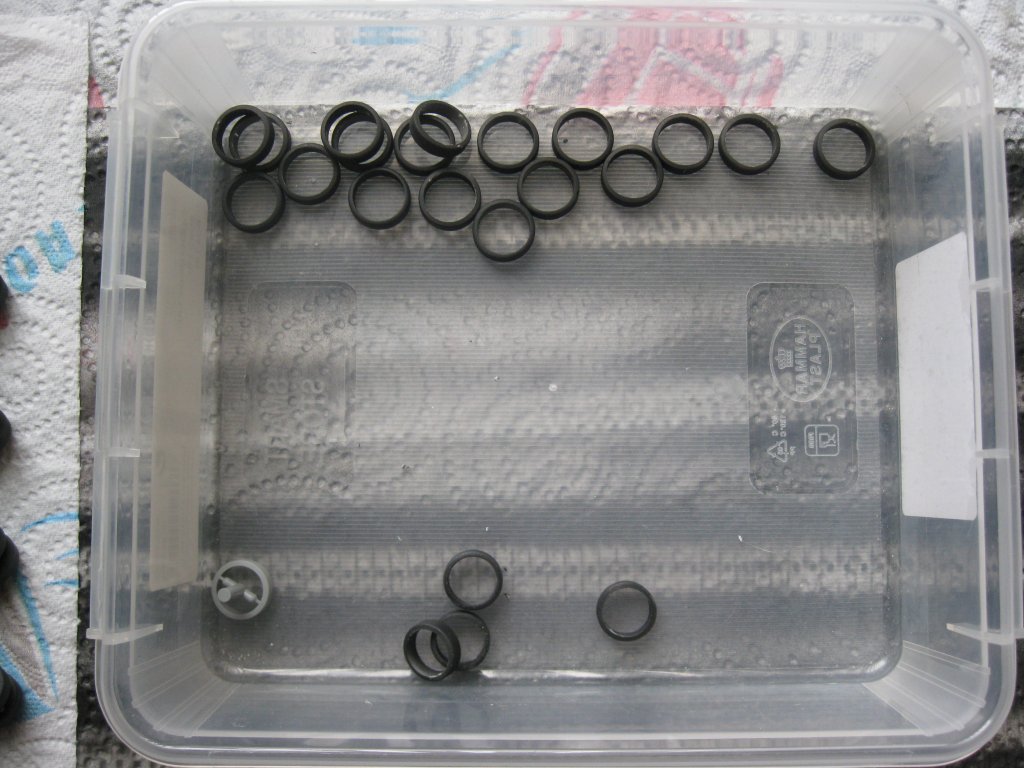 Some detail painting on the tools.




And bogeys/wheels added to the hull.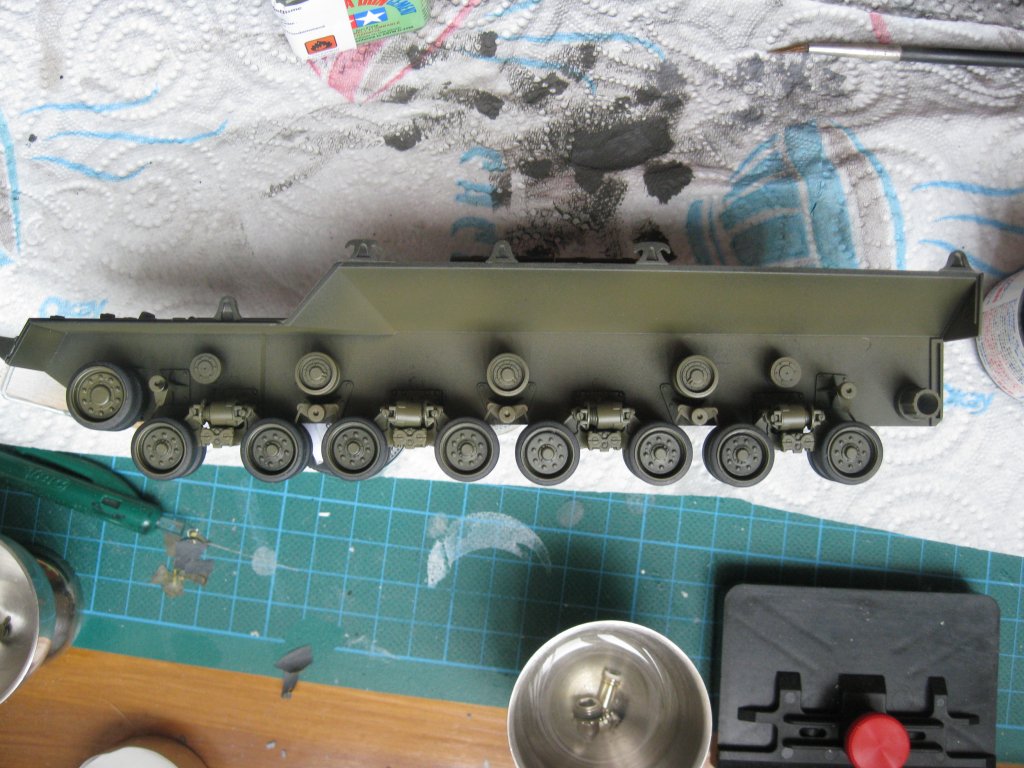 Now we're gonna let this cure up for a bit so that there will be less chance of doing stupid things once I'm gonna mess with the tracks.
---