T-28 Super Heavy Tank
Dragon
1:35
kit no: 6750
build time: April 29 2014 - June 30 2014
---
After 386 plastic and 32 PE parts used, we have this. Basically nothing....




I have to say though that this is coming along faster than I had thought, especially with the occasional glitch in the instructions.

By now, all the construction has been done. All but 2 parts are attached, and then we have to bring together the bottom and top halves.

After that, it's time for paint. First we'll cover everything in black, then some green, then the details.

Today's counter: 523 plastic parts, 75 PE parts and 1 metal barrel.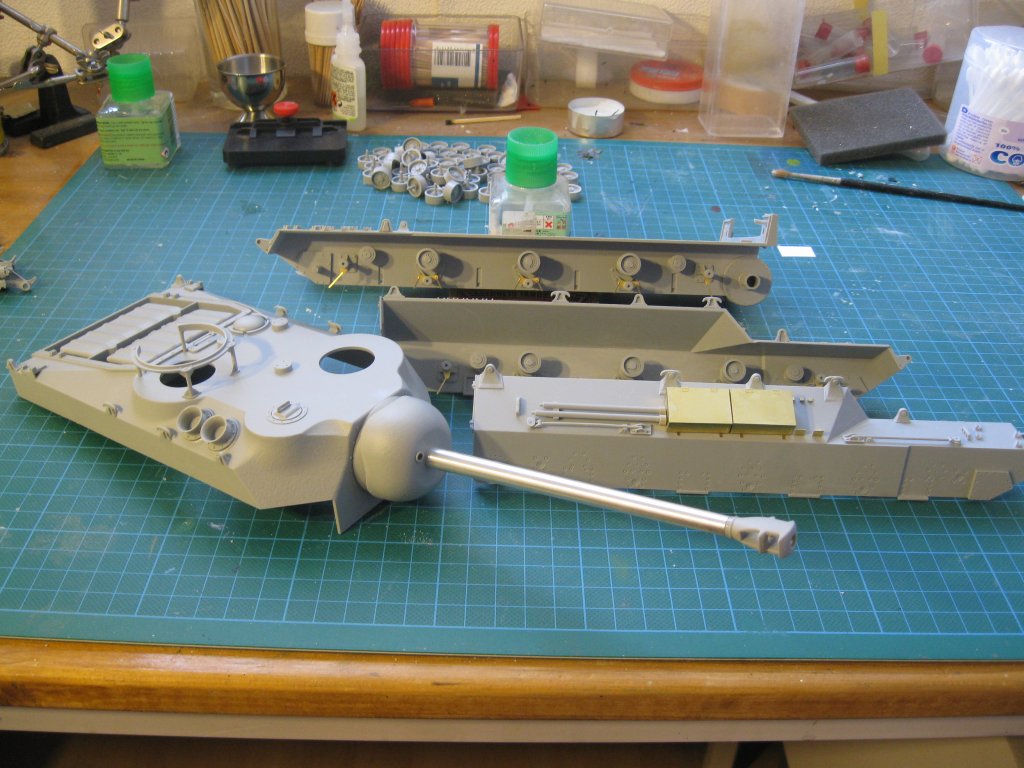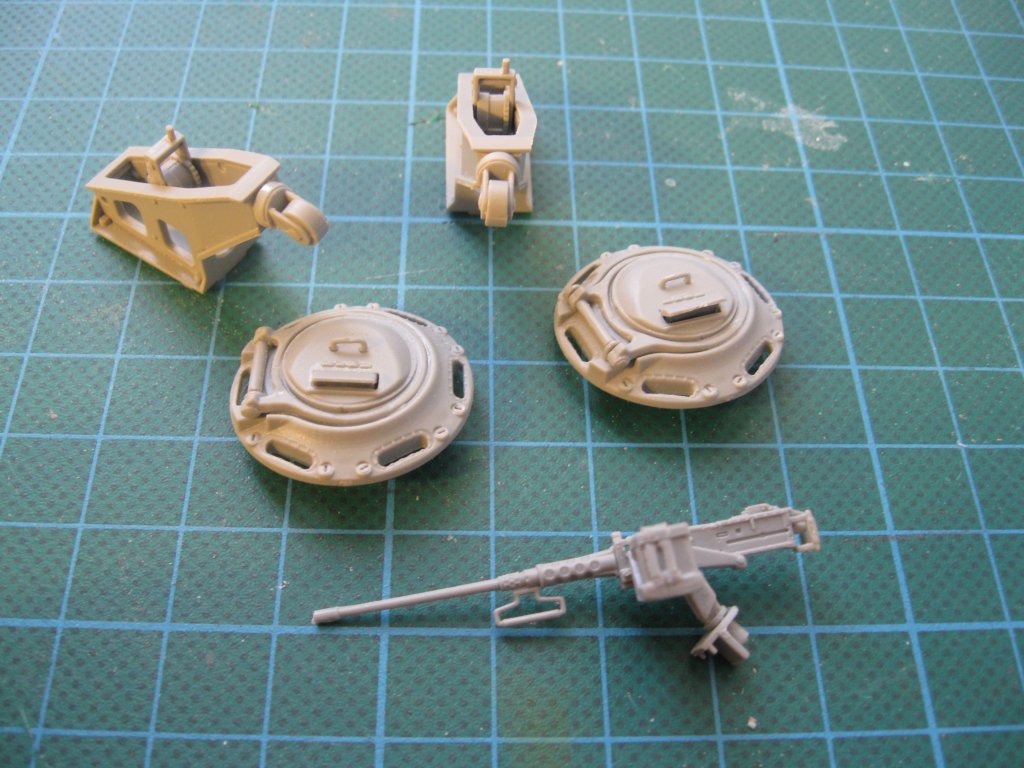 ---