Trabant 601 S "20 Jahre Mauerfall"
Revell
1:24
kit no: 01989
build time: January 15 2017 - February 12 2017
---
Well, here we go again [smile]

First off, some minor construction. 3 parts for a chair: a front, a backside, and an undercarriage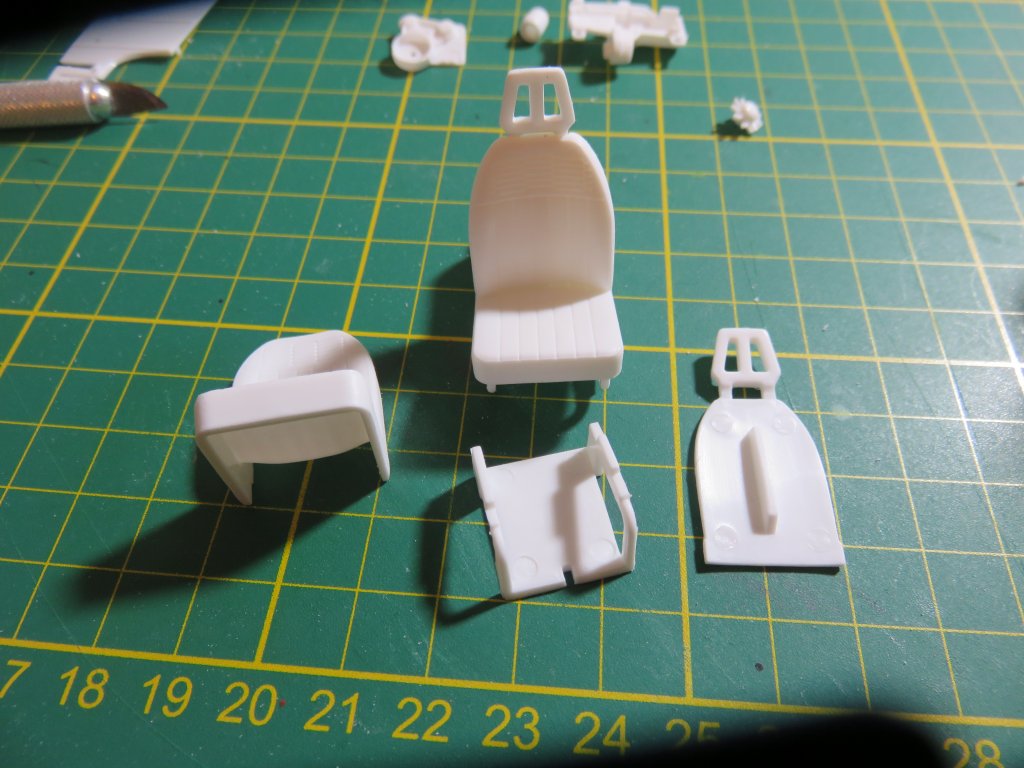 Of course, there's a nice big seam on the back which you probably will never see but who cares...




Nothing left.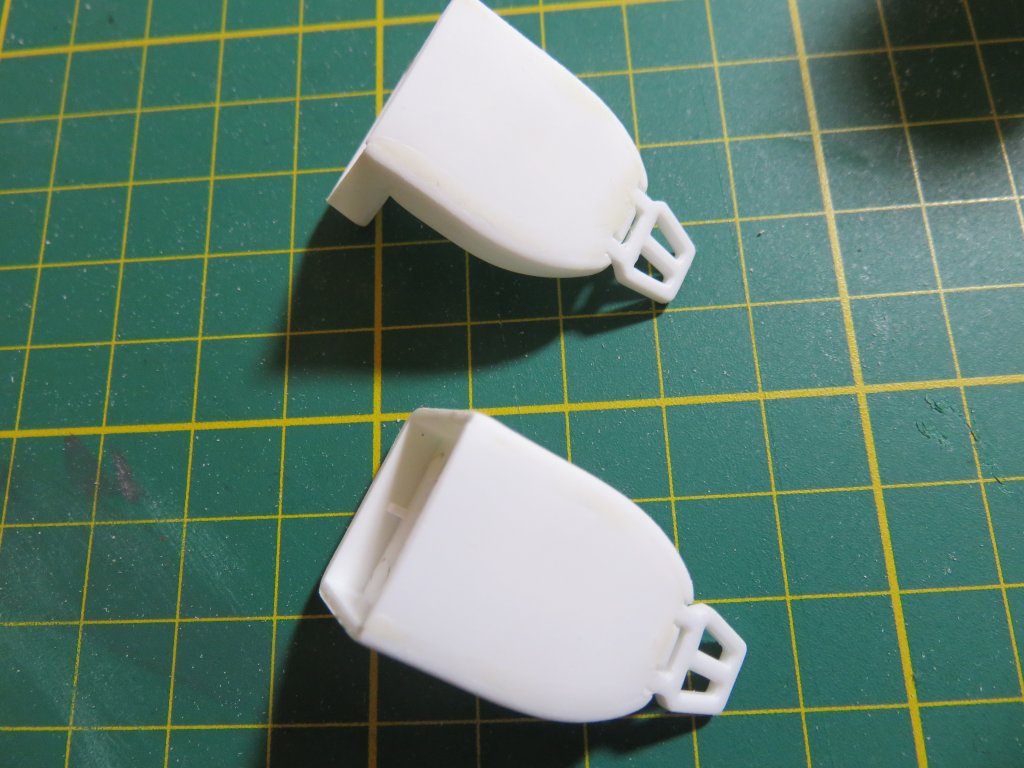 Then we need to construct the bonnet and back lid. The front end has one part attached with an oversized but working mechanism.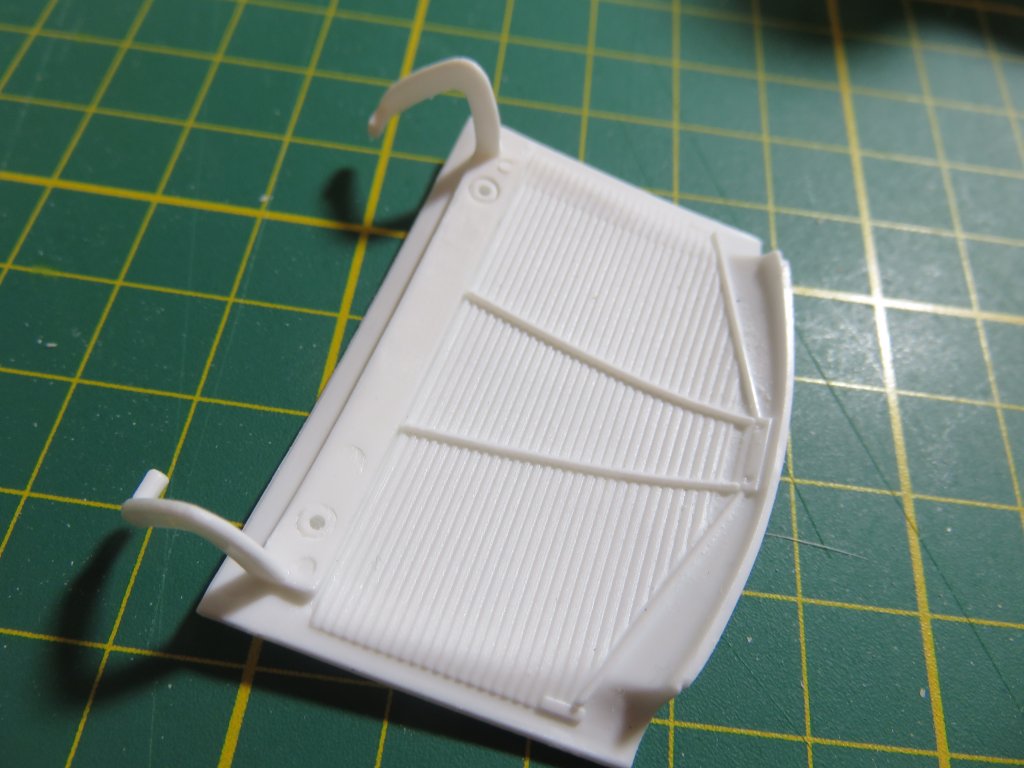 Which of course will, when opened, also show some nasty stuff, but that too is easily taken care of.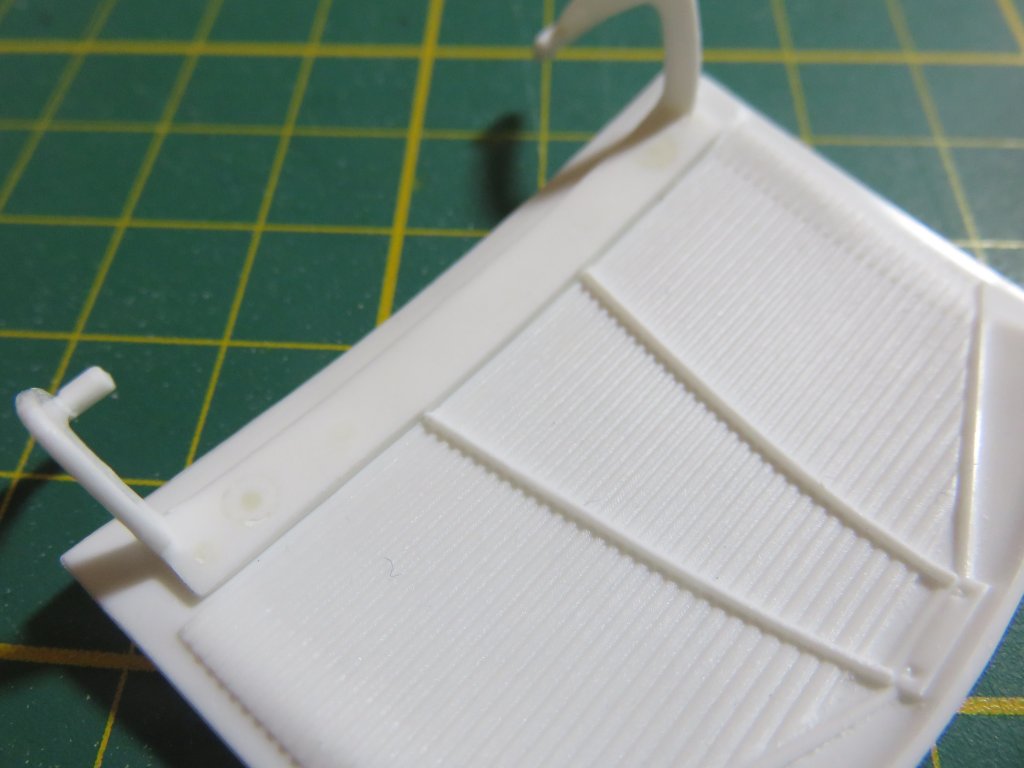 Backside: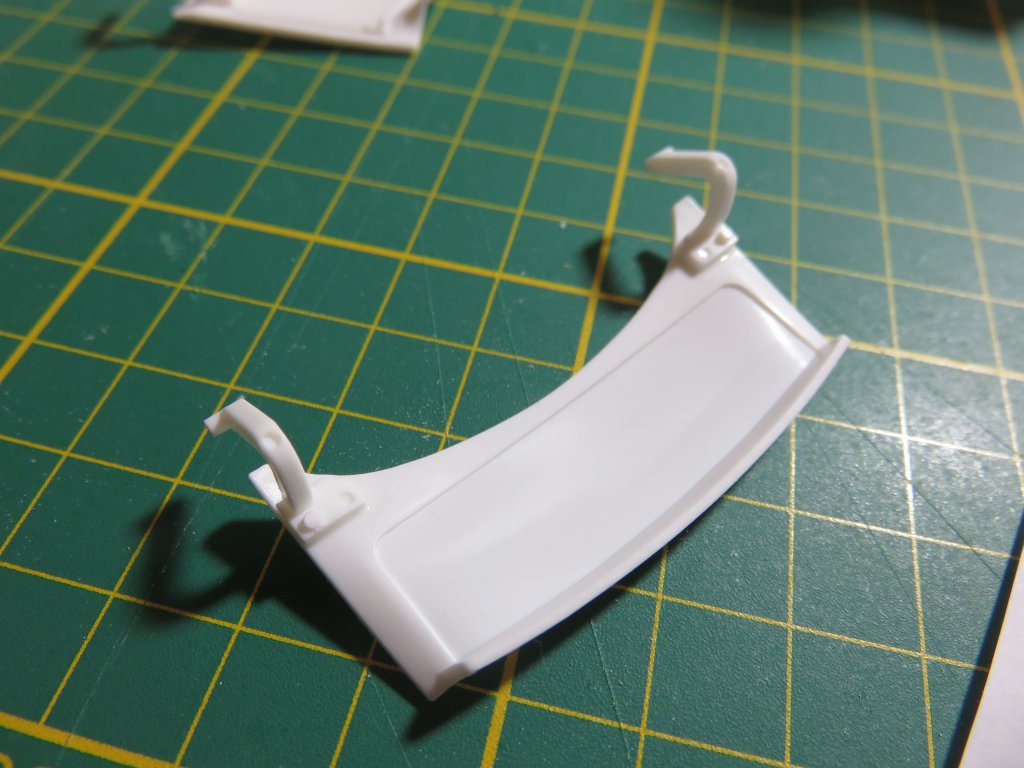 And then some other parts:




And then, just when you're ready to start throwing primer on the body parts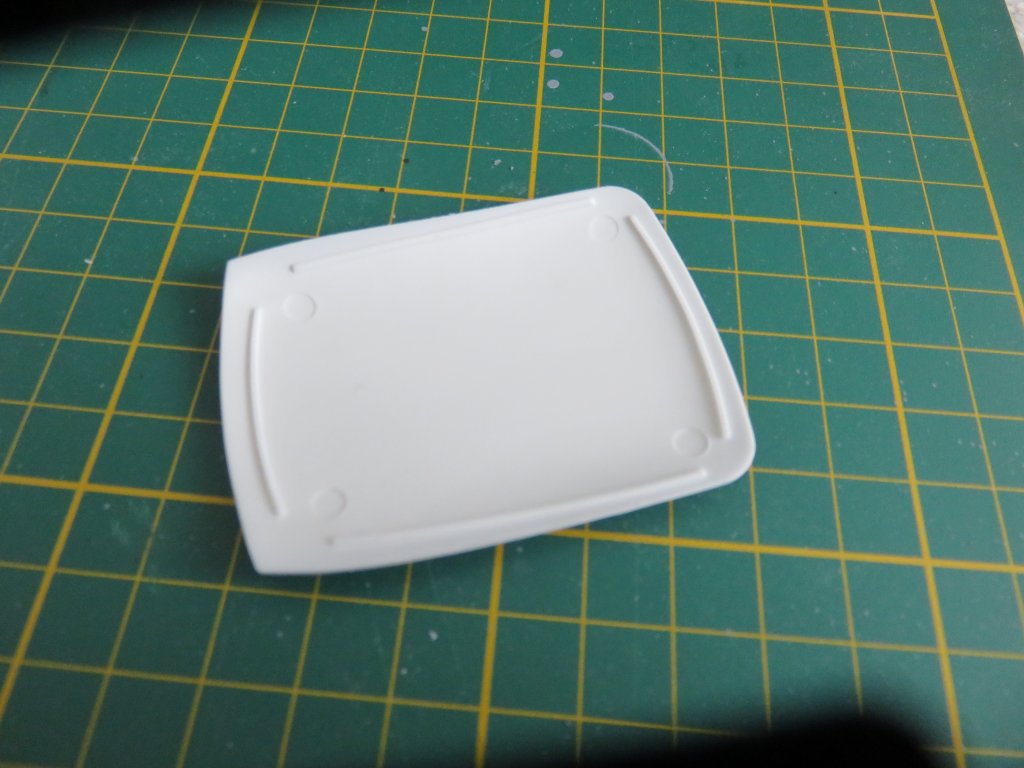 Woops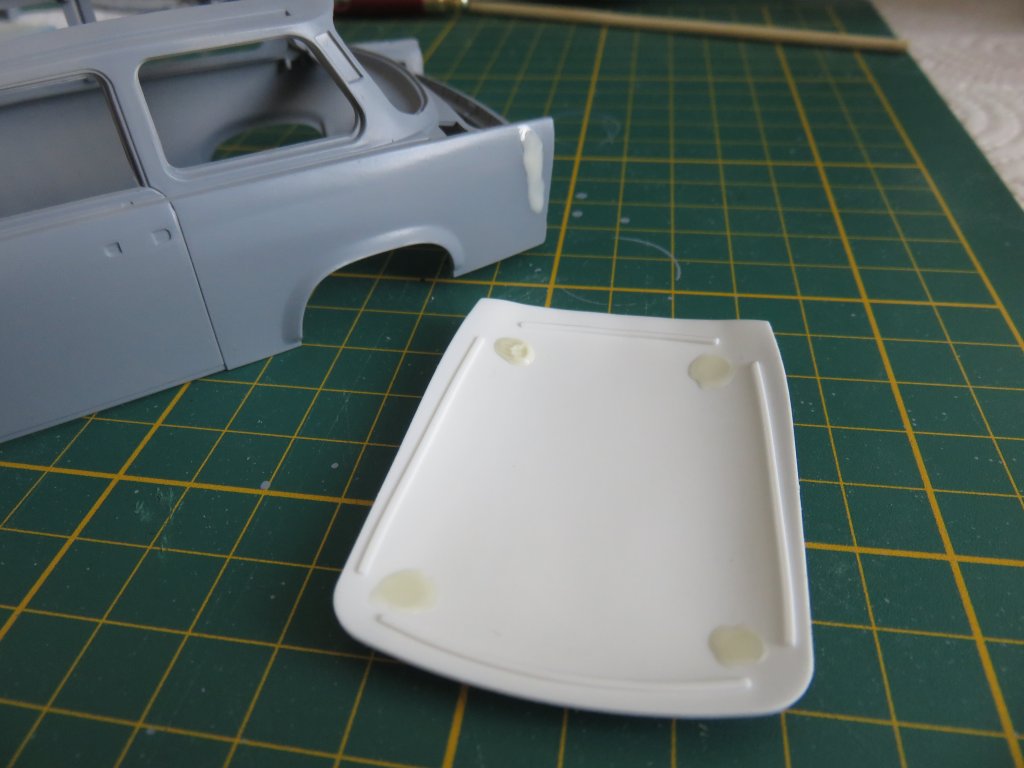 Engine painted up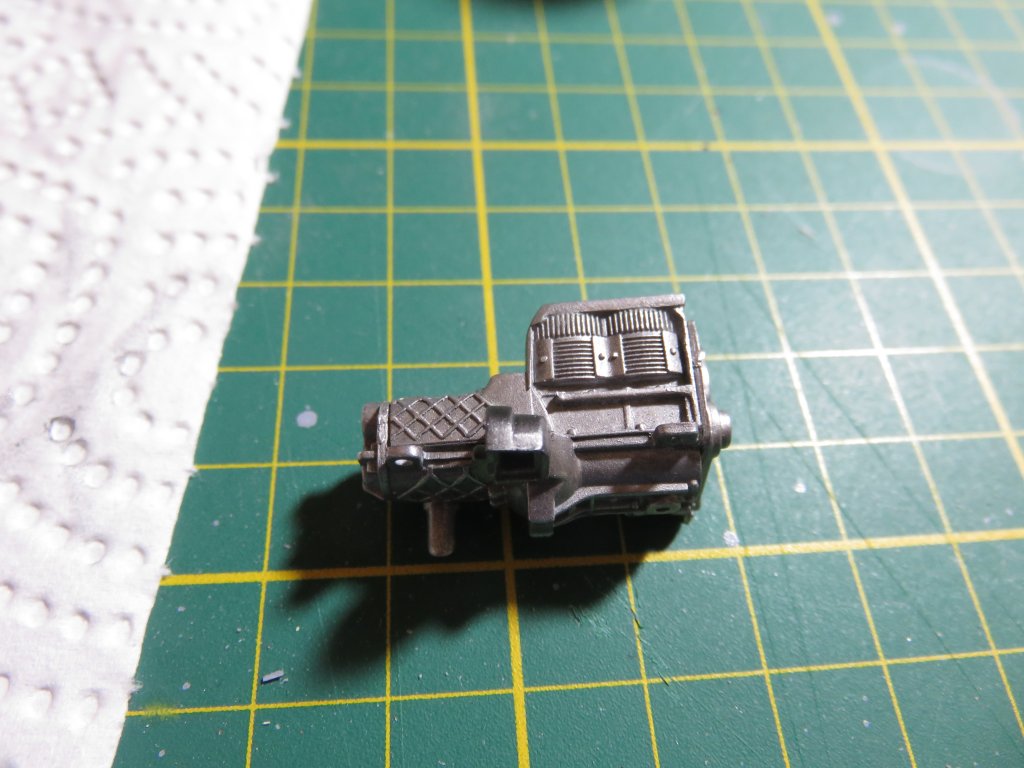 And with a wash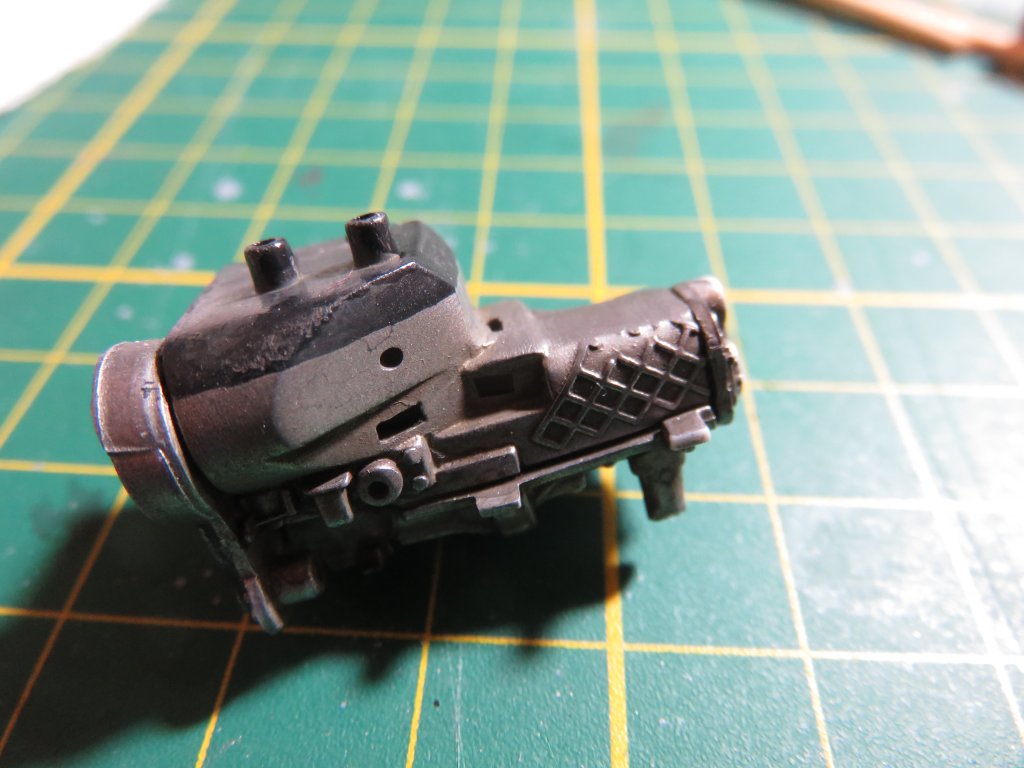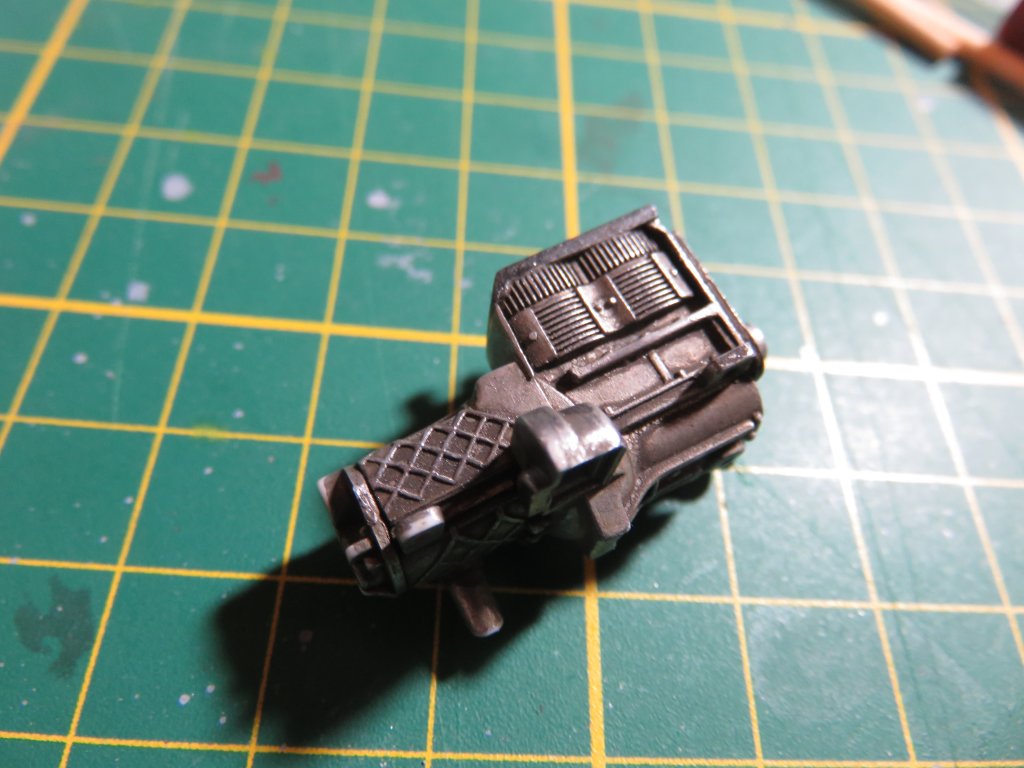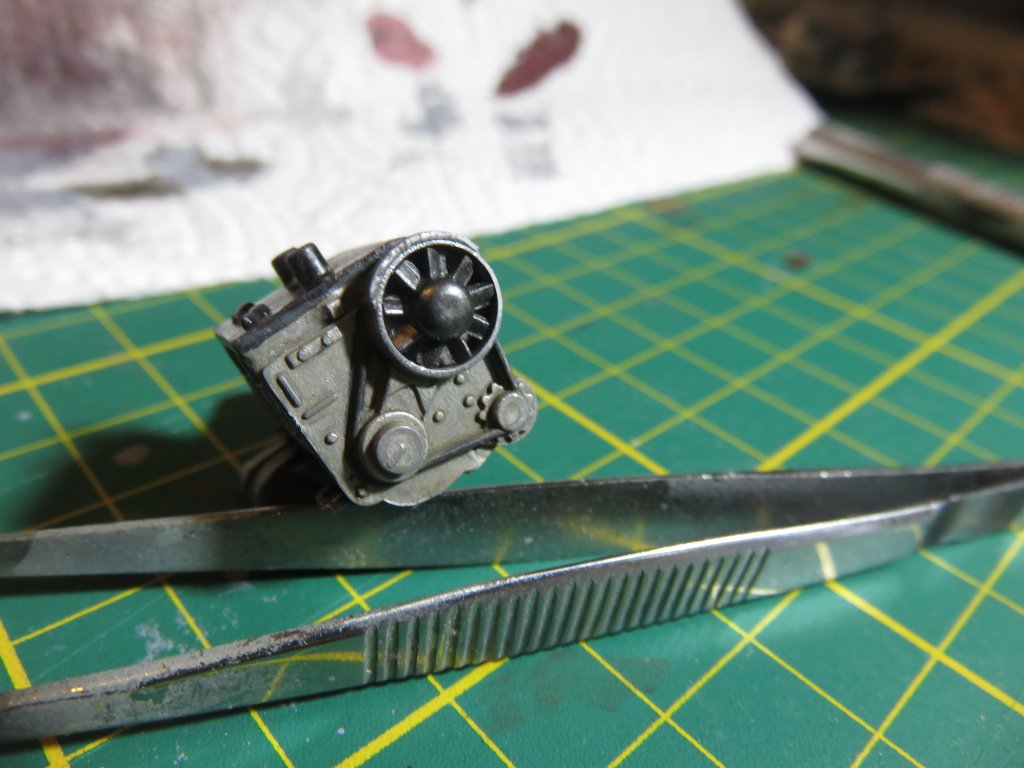 And installed into place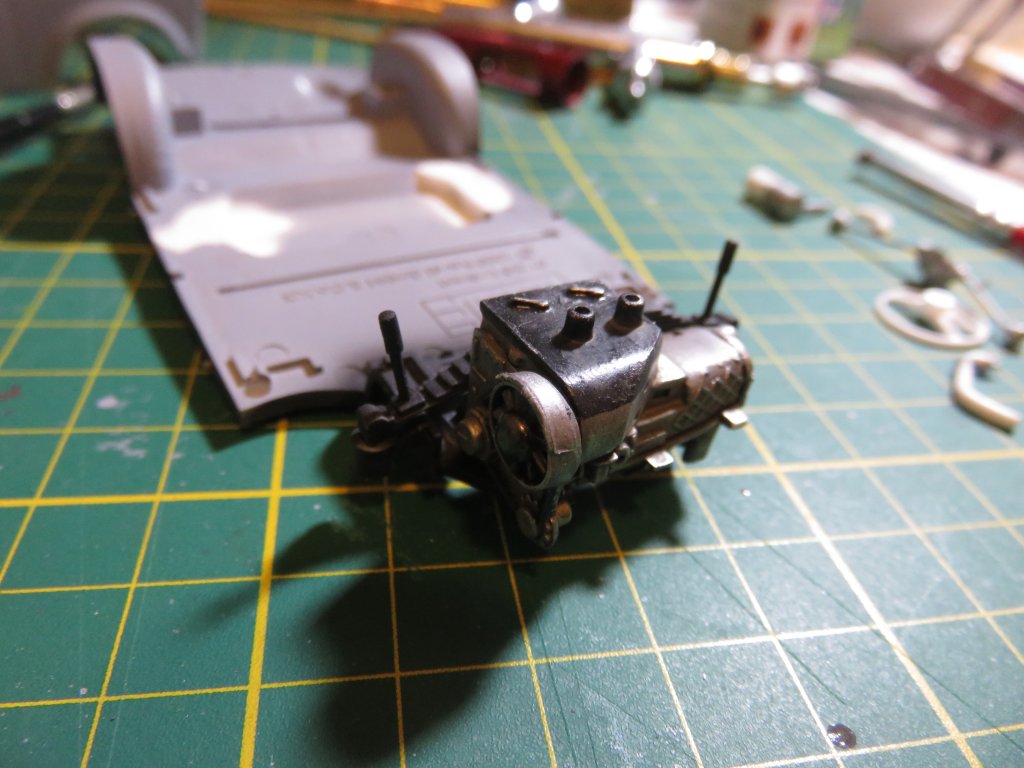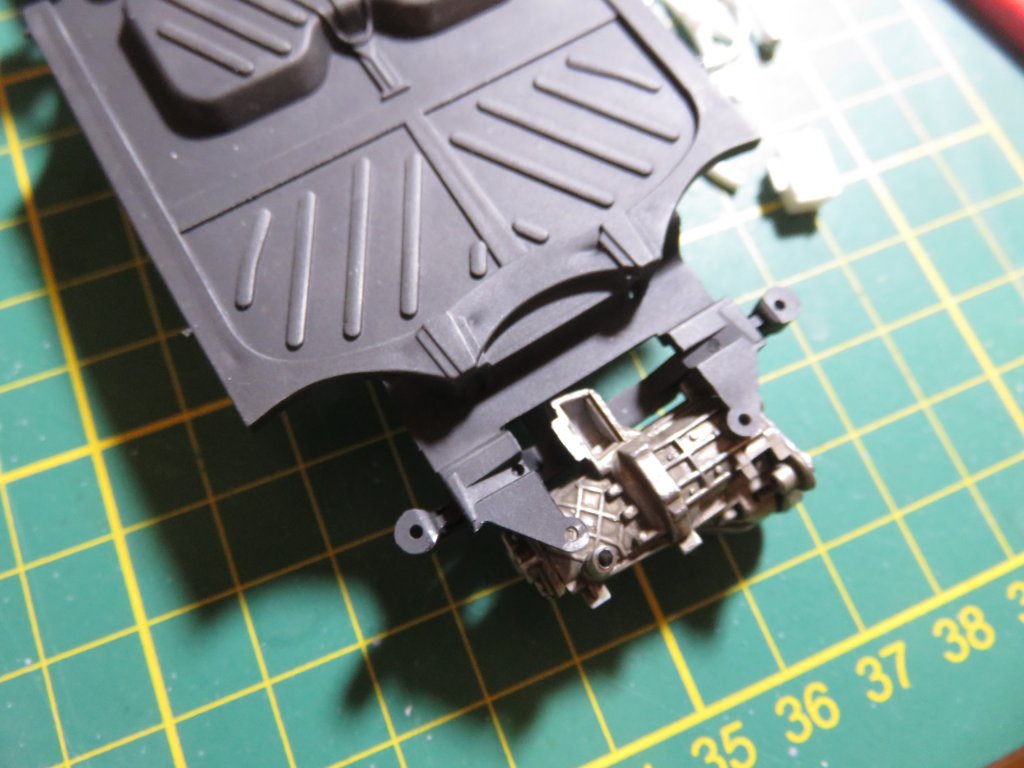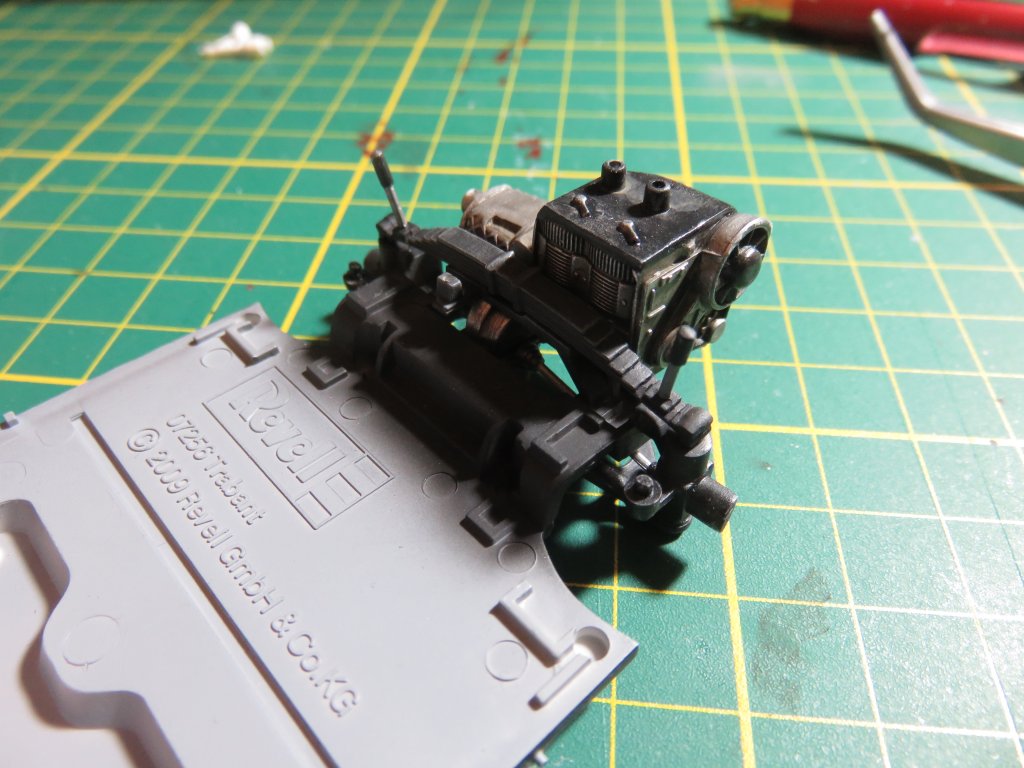 Underside painted in black and drybrushed




And some stuff added on the underside.  Unfortunately, there won't be any working wheels on this one.  They will rotate, but you can't steer.




And on the back. The red bits are the shocks. I doubt they are really red, but a wee bit of color never hurts. And you won't see it anyway.




This will require some more thinking.... it's too much brown on brown.  Perhaps the tub in grey and leave the chairs.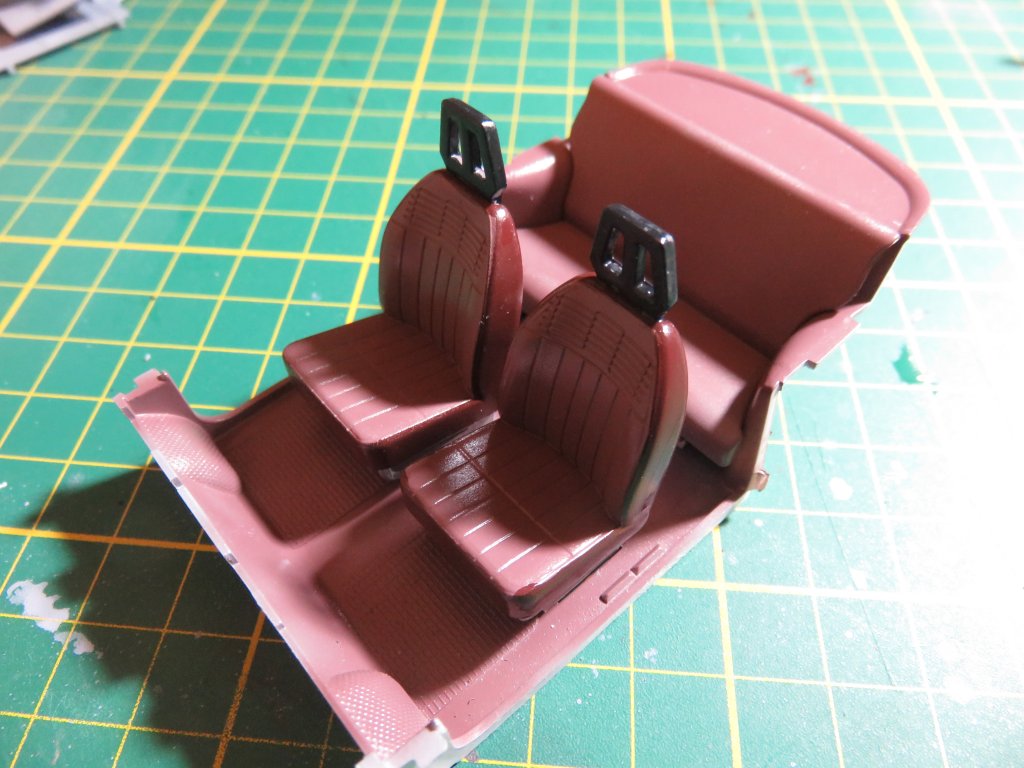 And some color for the motor compartment


---