A-10A Thunderbolt II
Trumpeter
1:32
kit no: 02214
build start: January 1 2017
---
And so, actual work begins. I decided to go my usual way and start off with the pit. Since I have yet to figure out what to remove on that piece, I movedto the seat: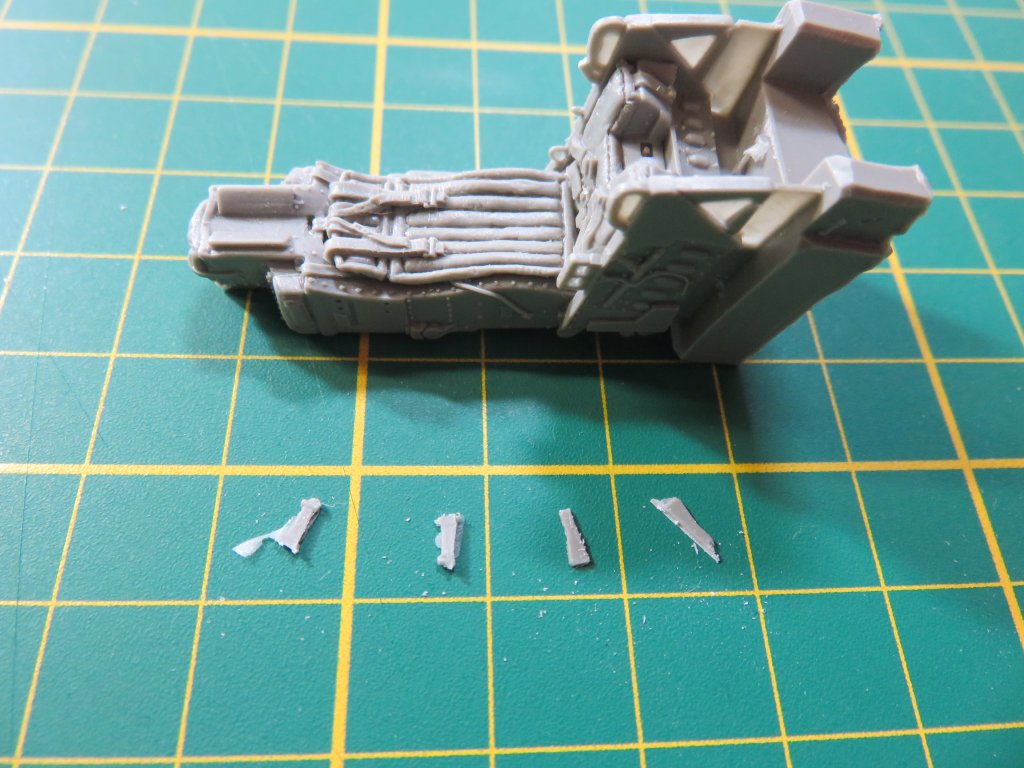 It has some handles that have a flimsy bit of resin, so I started by cutting all those bits out.




There's a few small imperfections in the piece, as you can see above, but those won't be noticeable once the seat is in place.

Then came the 4 little bits to be glued.  Not sure if I glued em the right side, but it looks like grab handles.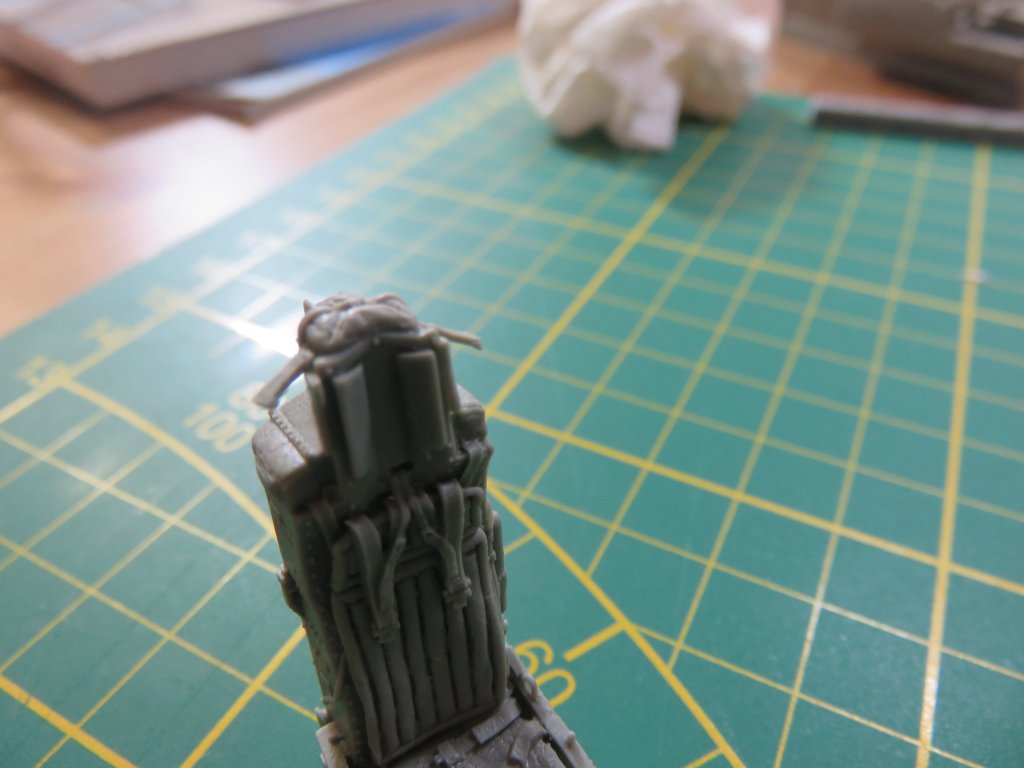 And after some primer and some Gunze paints, it looks like this.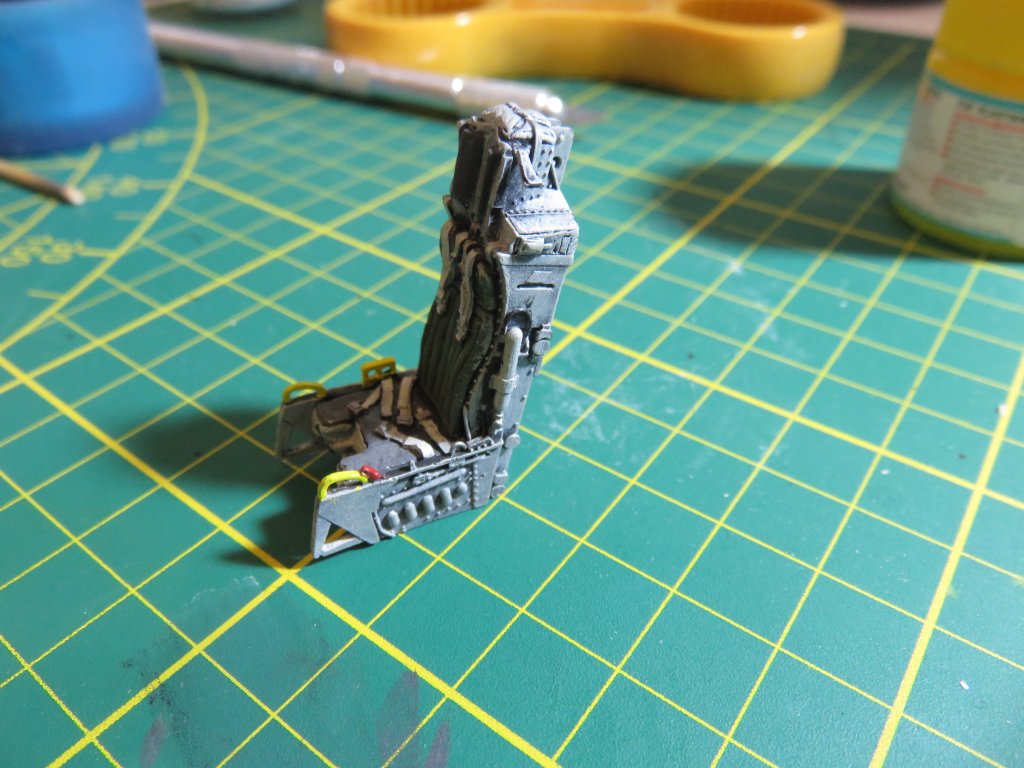 Now that O2 bottle needs to be bright green, but my bright green paint is in storage and I can't get at it. Dang.  Let's hope I don't forget to paint that when I get my paints back.
---