Chevy Impala Police Car
Revell
1:25
kit no: 07068
build time: March 9 2016 - August 14 2016
---
Well, it's been awhile, and the GB is long over, but I haven't given up on this one.  I just got so fed up with my inability to get a nice coat of white on....  In the end, I just painted the whole thing black, masked off for my last endeavour:  spraycan-decanted-through-the-airbrush.




And then the next big problem:  everytime I hit it with the lacquer coat, the shine was great. Except for that few spots of dust that apparantly got in.  So, everytime, sand it back, smooth it out, and hit it with more lacquer.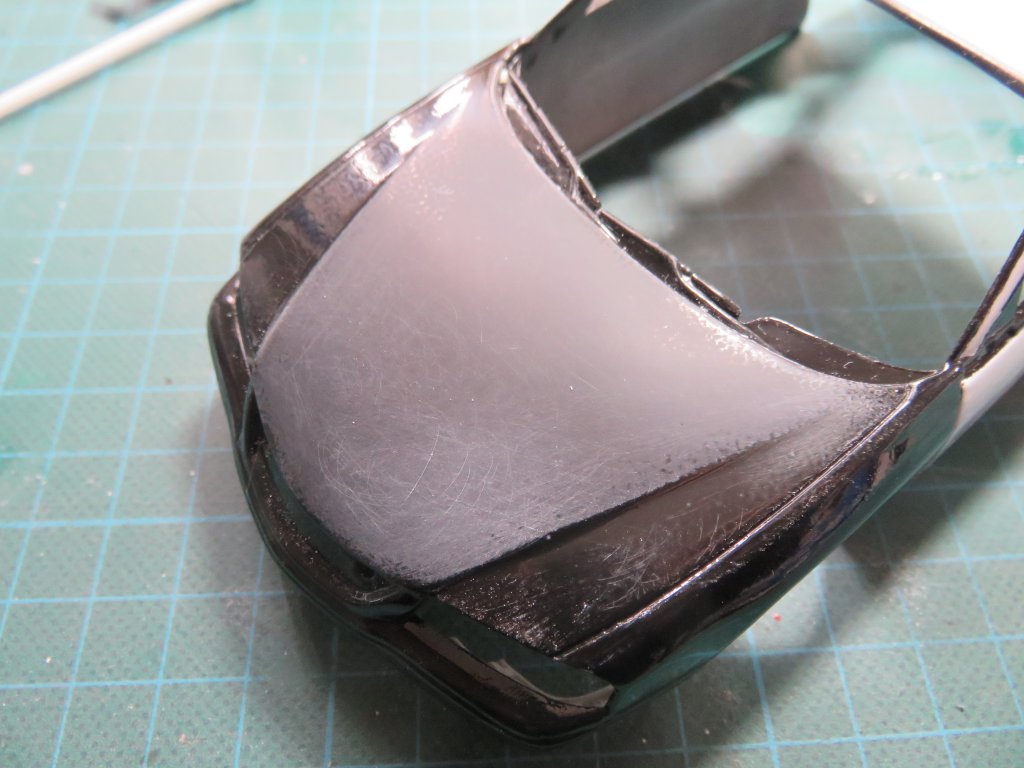 Now it looks like this, after the 6th attempt.  Looking at it I see nothing. Looking at the photo - darn, still not perfect.




And the interior is done as well: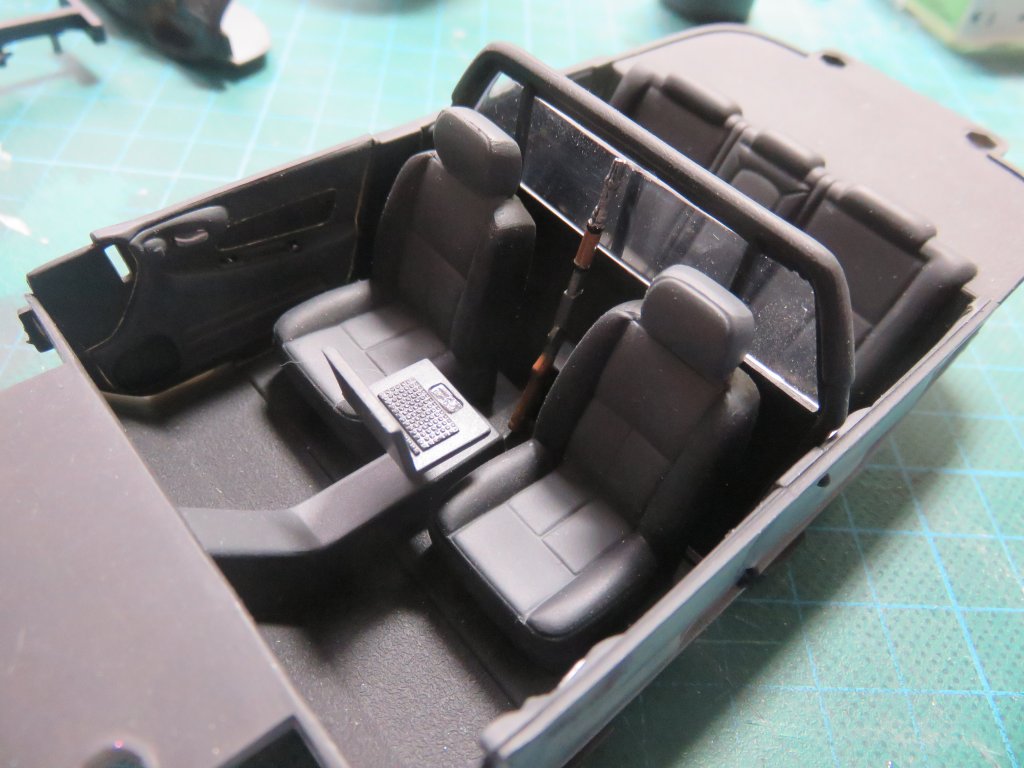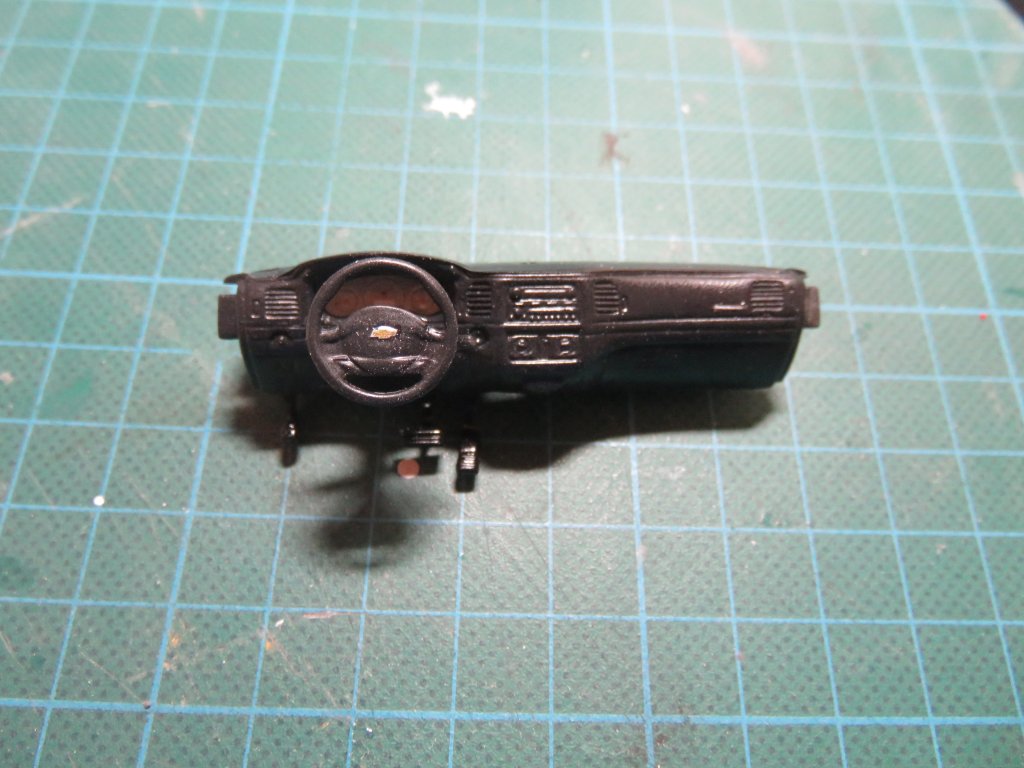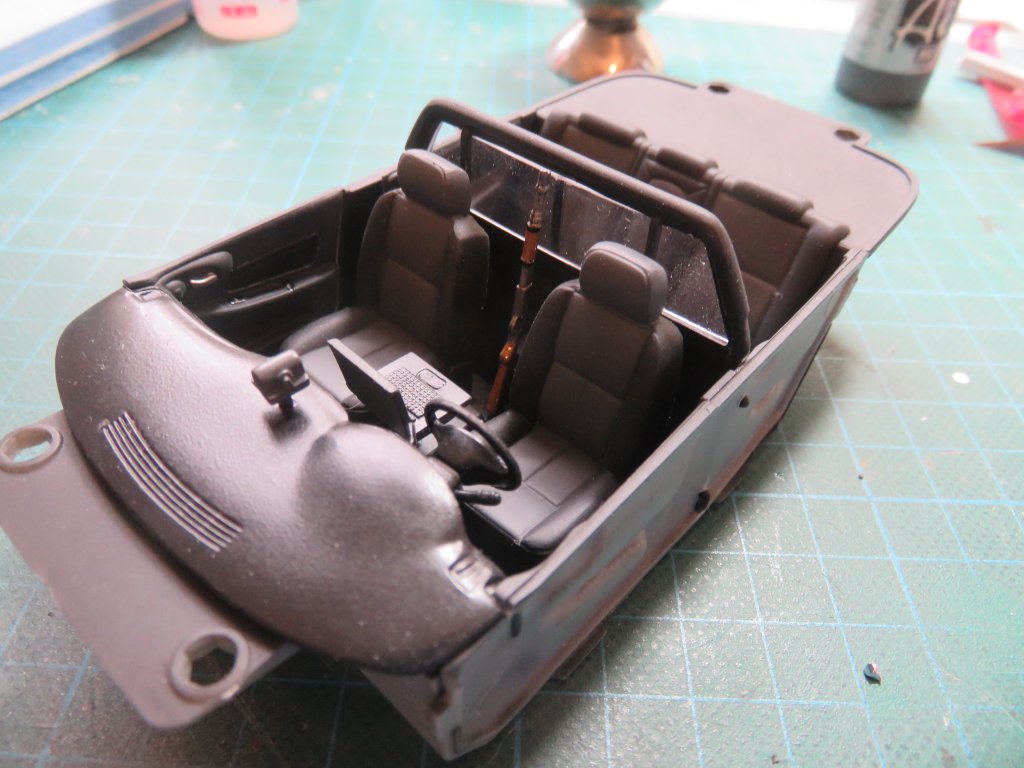 All we have to do now is final essembly, and I will finally have finished my 3rd kit of the year.....
---