Chevy Impala Police Car
Revell
1:25
kit no: 07068
build time: March 9 2016 - August 14 2016
---
Well, off to a good start.  I shot the last image for an update yesterday, moved to my PC, turned on the digital camera.

MEMORY CARD ERROR

Not what you wanna see.

Fortunately, not much had happened.

-  moldlines on the body sanded
-  seats glued together (2 parts) and filled and sanded smooth
-  body, chassis, interior primed with ZeroPaints Grey Primer
-  body painted in white (Zeropaints), a distressing 12 layers over 3 days time. Wonder where I screwed that one up
-  chassis and interior painted with Gunze H77 Tire Black
-  interior masked off and grey tone added with Gunze H416 RLM66 Black Grey

I went with the 2-tone despite what my references say. The references say the interior should be black, with tones po0f black and some black accents. Not gonna happen on my watch [smile]

Some photo's or where I stand now....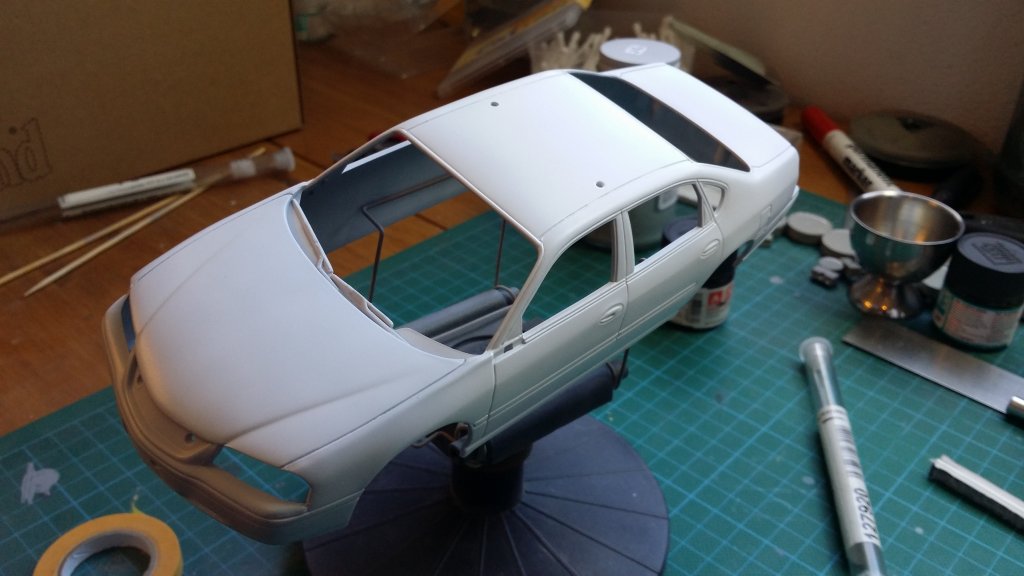 You might see the hood and back are not as white as the roof. Correct, they need to be black anyway so I didn't bother with 100% coverage,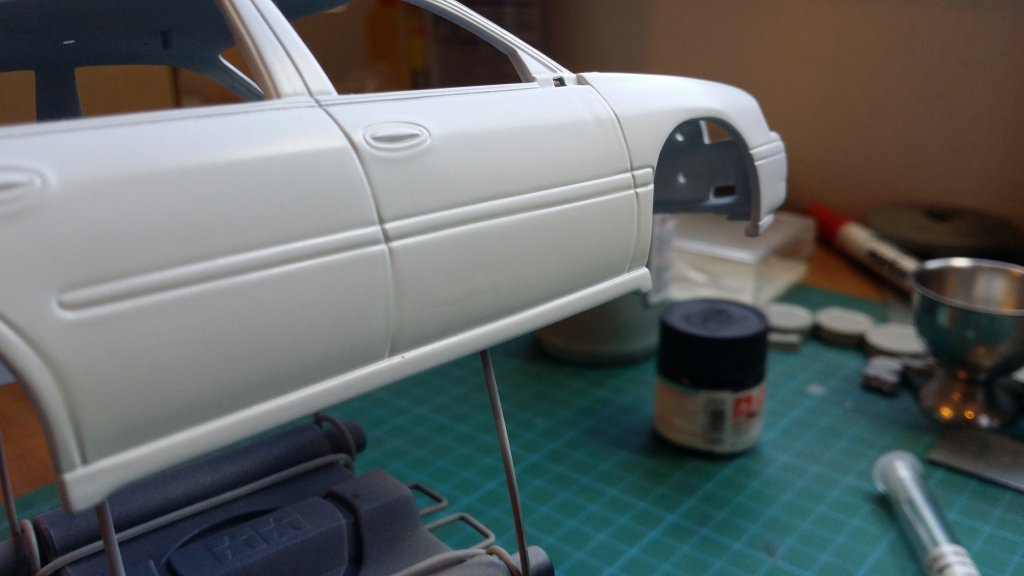 See what I see? I had some damage on the front door, sanded smooth and painted, but I can't get fully rid of it. Right now I'm thinking about masking it off, sanding the door smooth again and going over it with the white StynylRez and leave it be at that. If it's not the same white, no biggie, the door simply got replaced recently.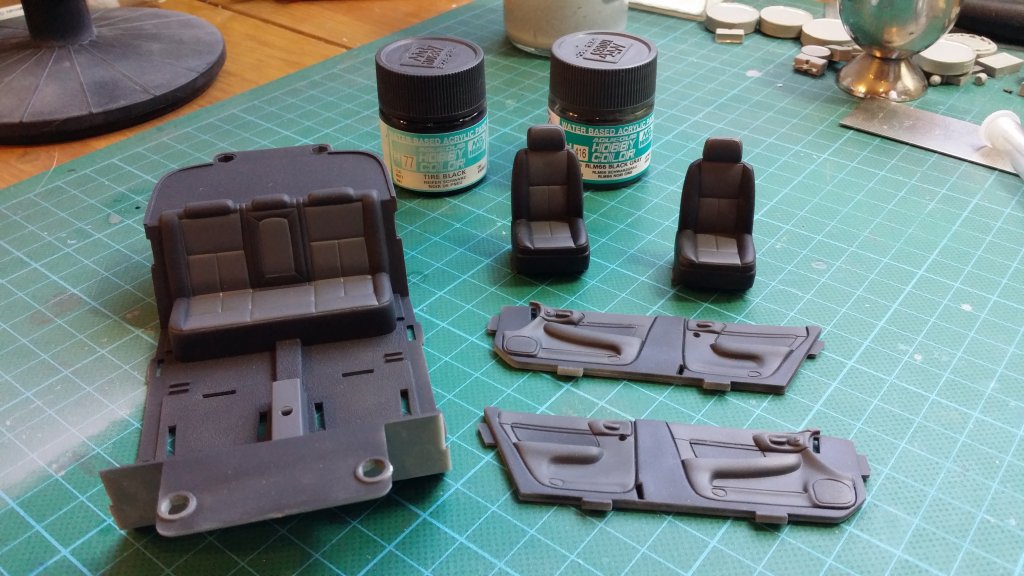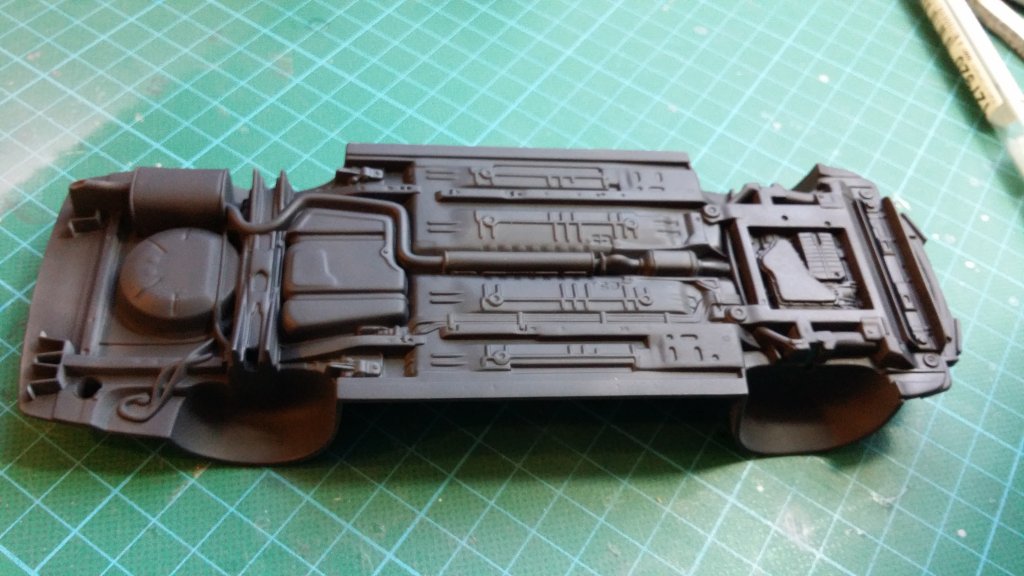 I probably will give this a drybrush at some point.

Revell did a very very sloppy job though - I didn't exactly figure this for the exhaust....


---