F-15E Strike Eagle
Eduard
1:48
kit no: 1177
build time: January 1 2016 - June 17 2016
---
Well, today I finally got started. And first things first - clean up the mancave a wee bit. Especially my working surface and cutting mat. Perhaps I should do this a little more often, because after one wipe over the whole thing....




but after that - we have a nicely clean working area. I wonder for how long....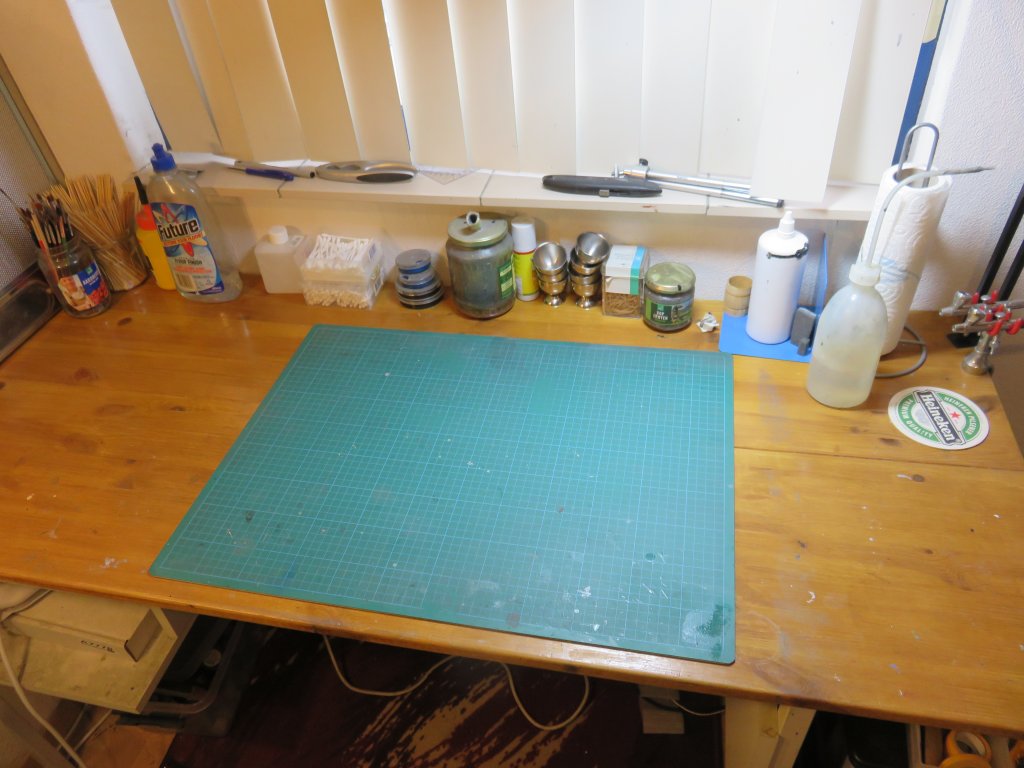 Step 1: give the resin parts a bath in some dishwashing detergent. Which you have to buy first as my bottle was empty and as a big fan of dishwashers, I don't have a supply of that stuff.




And the first to suffer will be the instrument panels. Academy/Eduard supplies two sets and fails to tell you which to use in which version. Which is odd, since they do tell you so everywhere else.
Oh well, artistic license says I can use the one on the left, and so I will.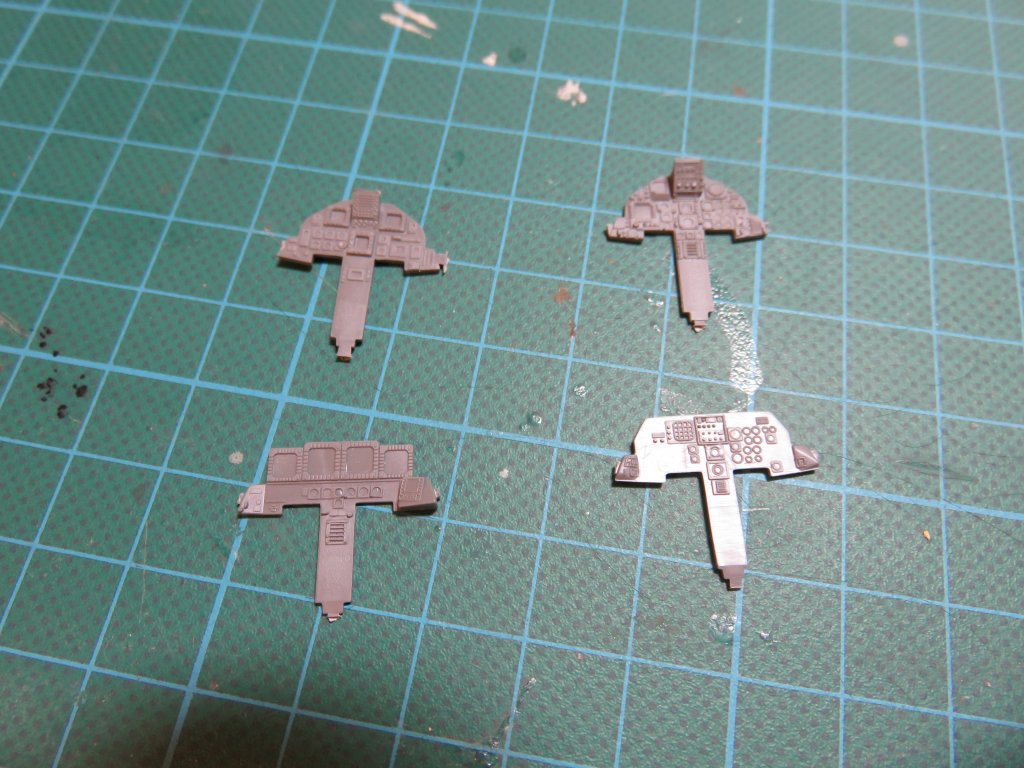 And one last look at all the gorgeous detail which will soon be gone, as I did decide to go for all the PE parts.
So this




will be replaced with this




which means we first have to turn it into this




Strange though: if I understand these instructions, you won't be needing the kit part for the RIO (right?) IP, it will just be the PE part, while the pilot's IP
will be using the kit plastic....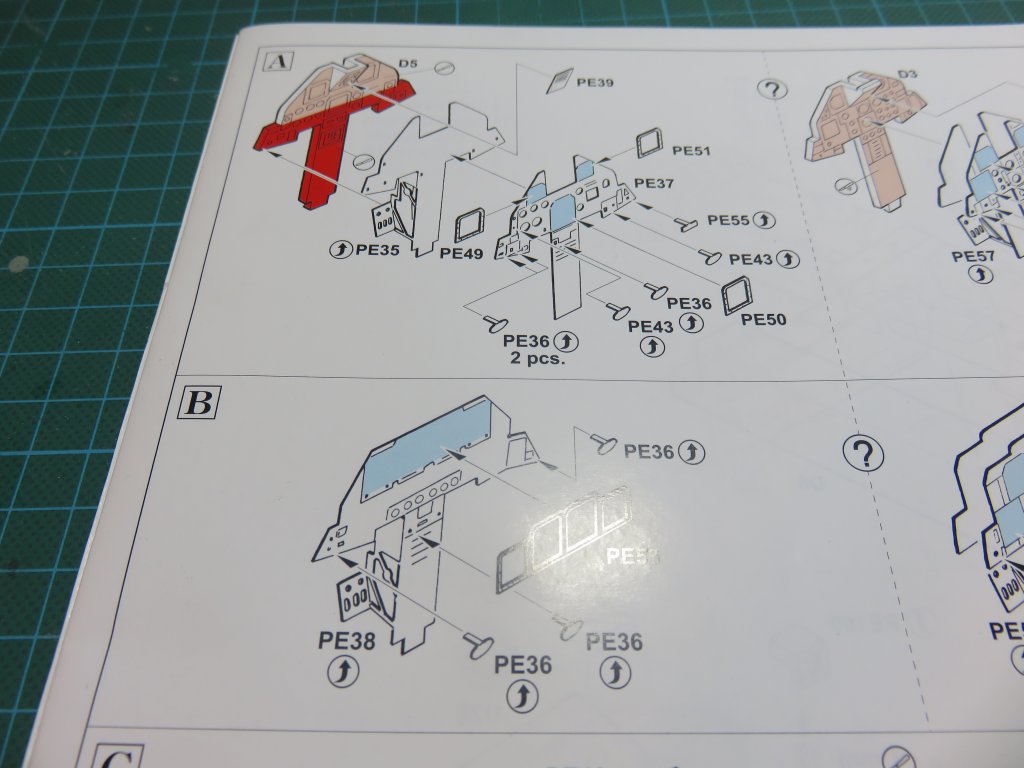 And these are my PE tools: an old metal bookstand, a knife with rounded edge, a small hold-n-fold and some pliers.




But Eduard goofed up again - according to the instructions, you have to make two folds on both sides of these parts, but on one side, only one bending line is provided.
It should only be bent once, or it will be too short.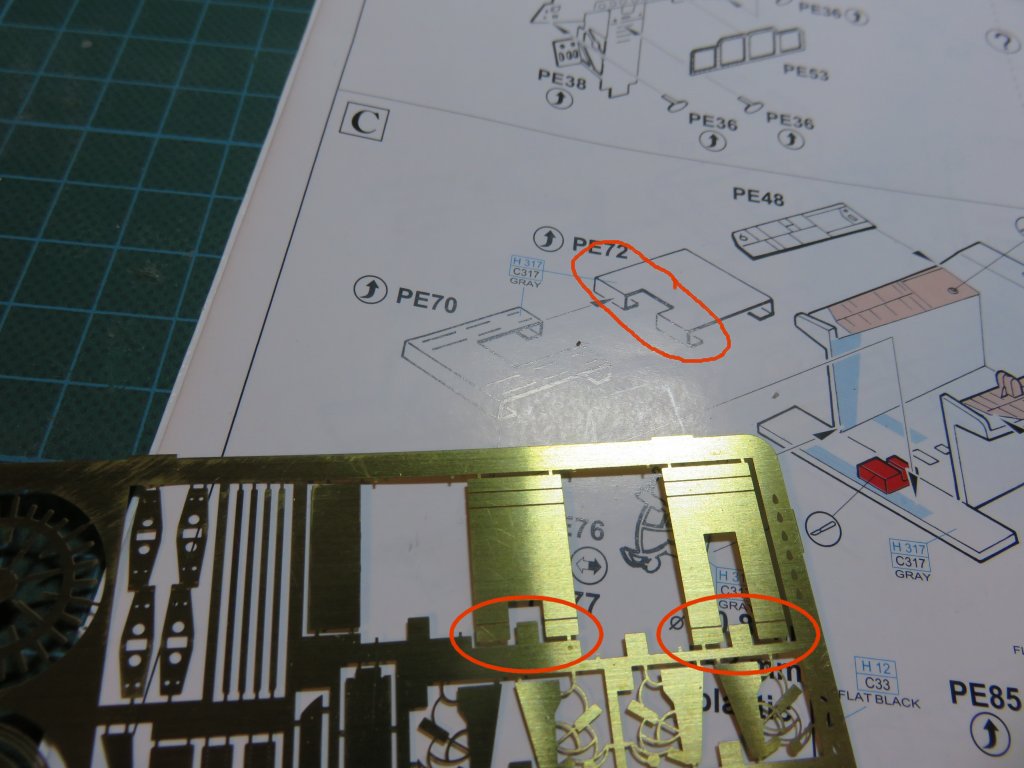 And after an hour or so, we end up with this. The first 14 parts of PE are in.


---