F-15E Strike Eagle
Eduard
1:48
kit no: 1177
build time: January 1 2016 - June 17 2016
---
Next up: my 2nd favorite aircraft (after the A-10):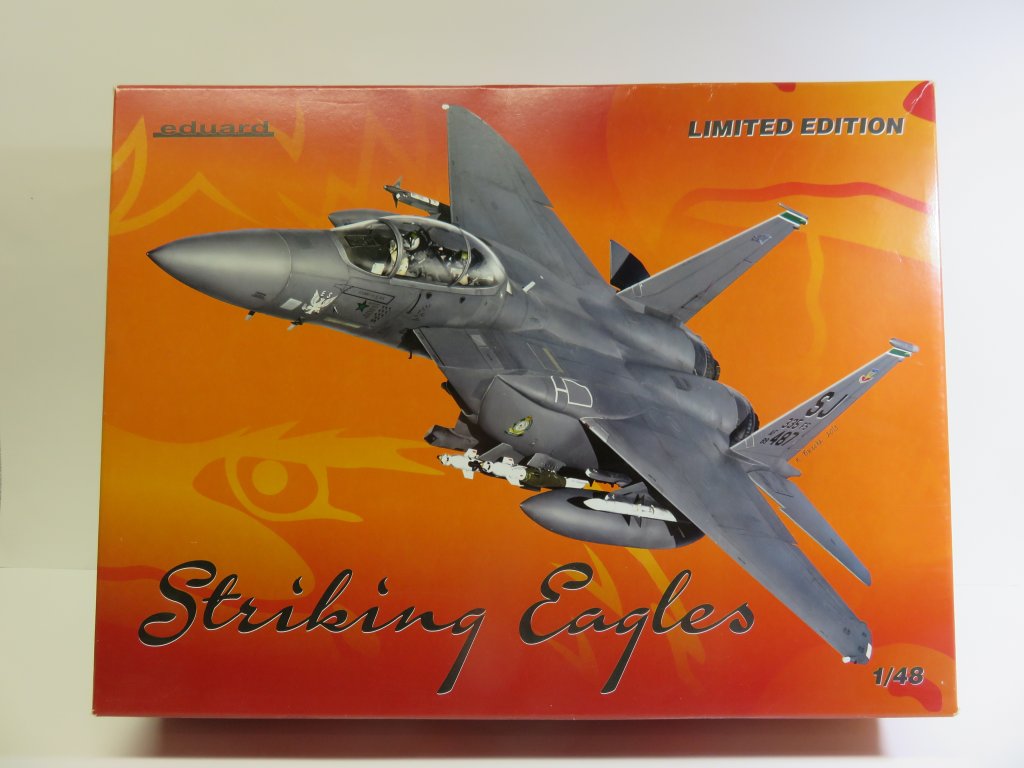 If I'm not mistaken, this Eduard box is the reboxing of the old Academy kit. All the sprues look to be the same as the F-15I Ra'am I did from Academy a few years back, including the nice center-seam on the canopoy.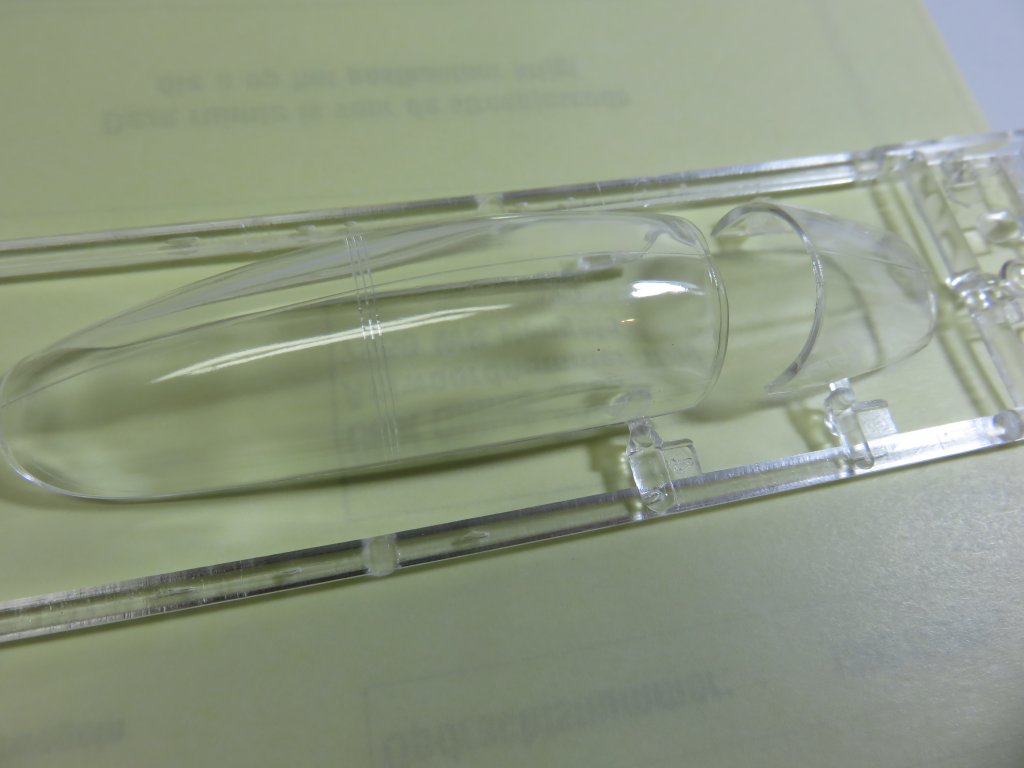 The good news is that Eduard usually picks good kits for their reboxings (or so I heard Phil say a few times), and they stuff the box with some extra goodies. So let's take a look.
If you don't mind, I will skip the big intro on the F-15, I think most if not all of us know about this thing by now.
So, let's begin with some sprue shots: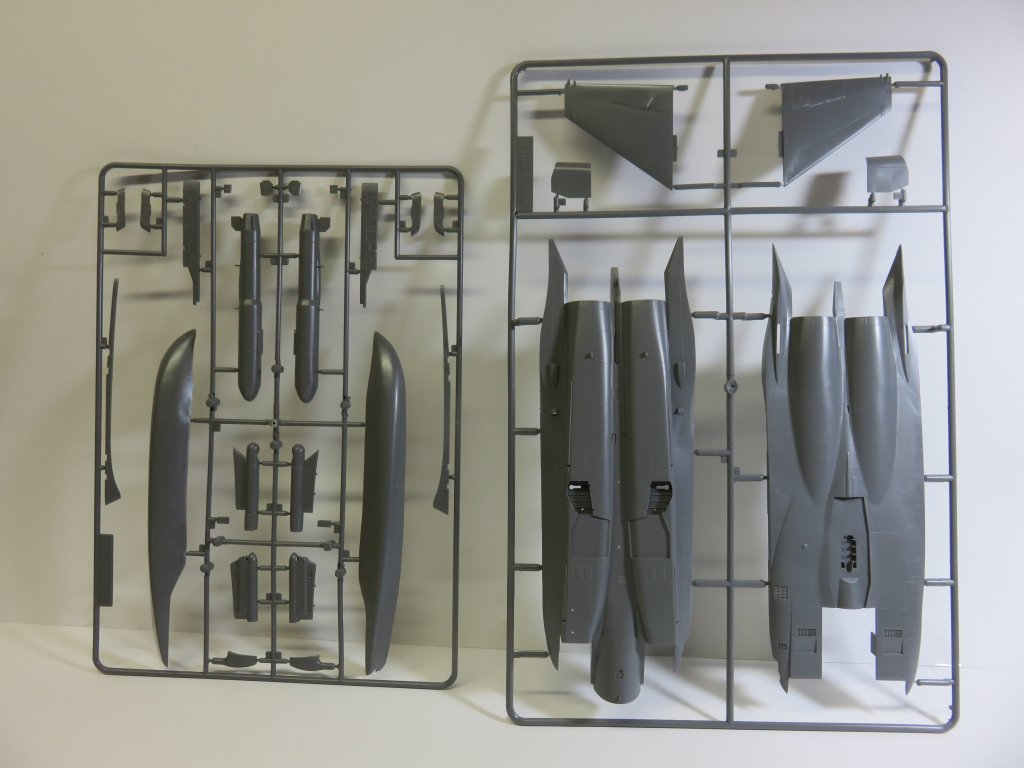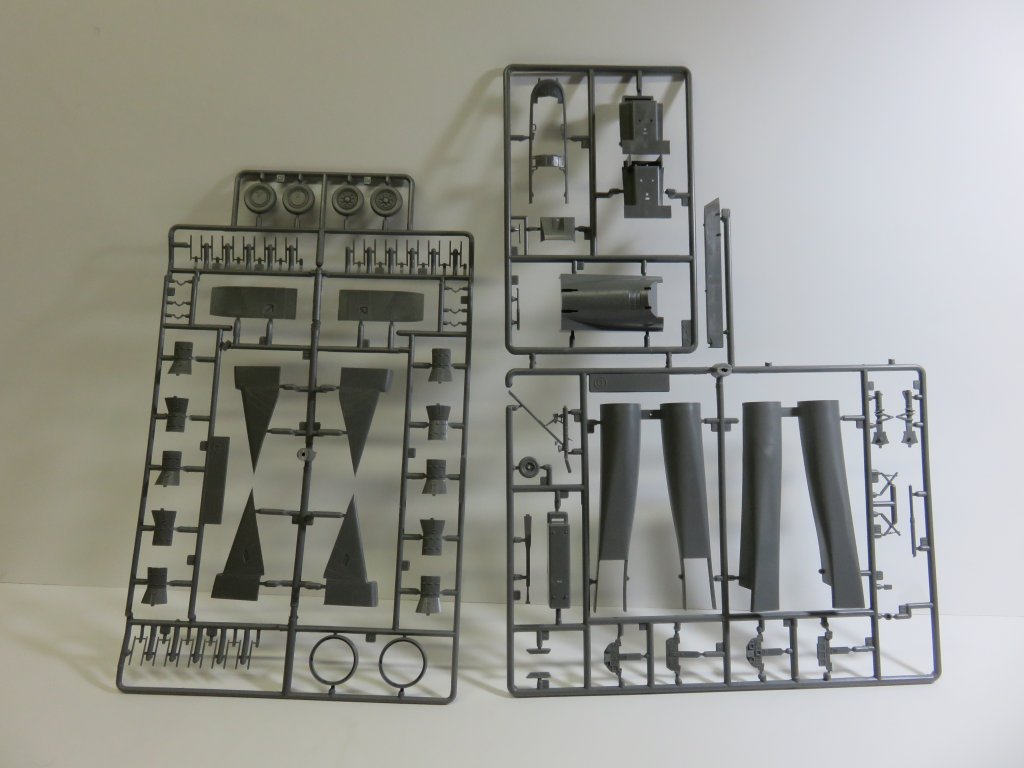 And as I recall from my Ra'am build, excellent detail: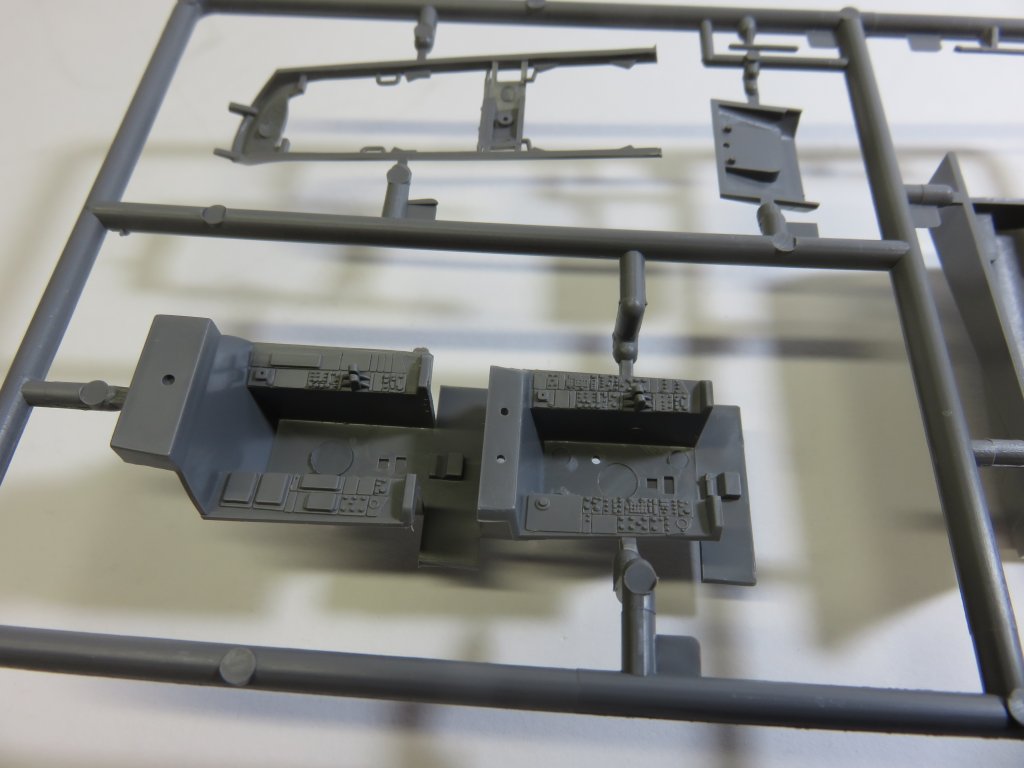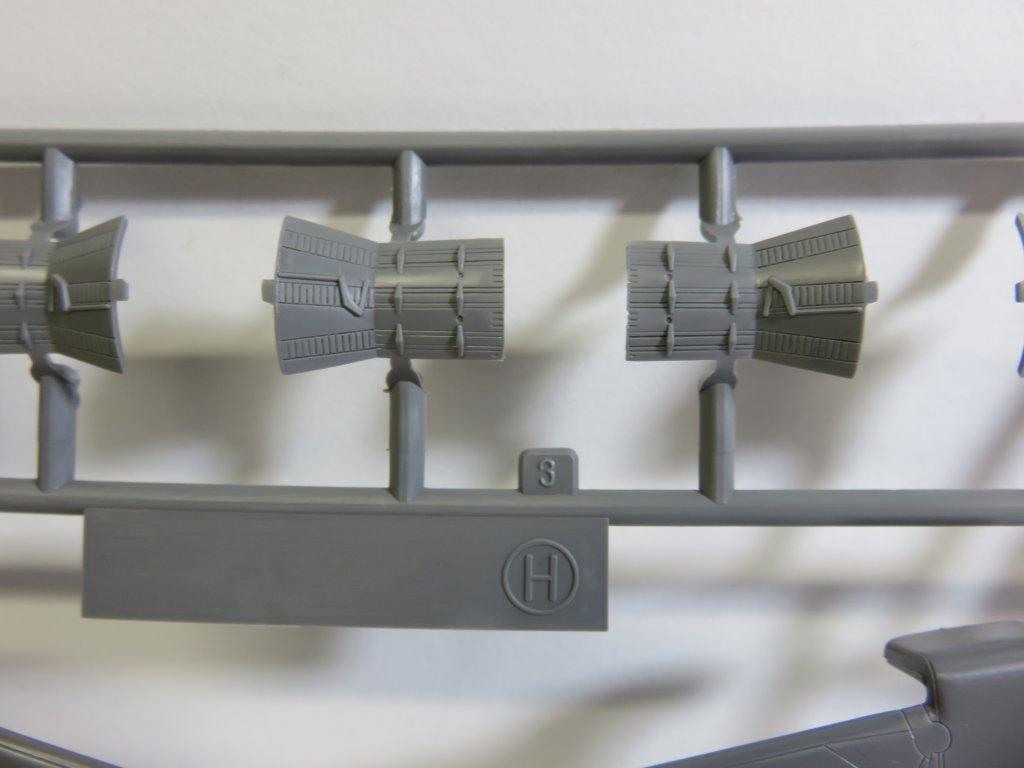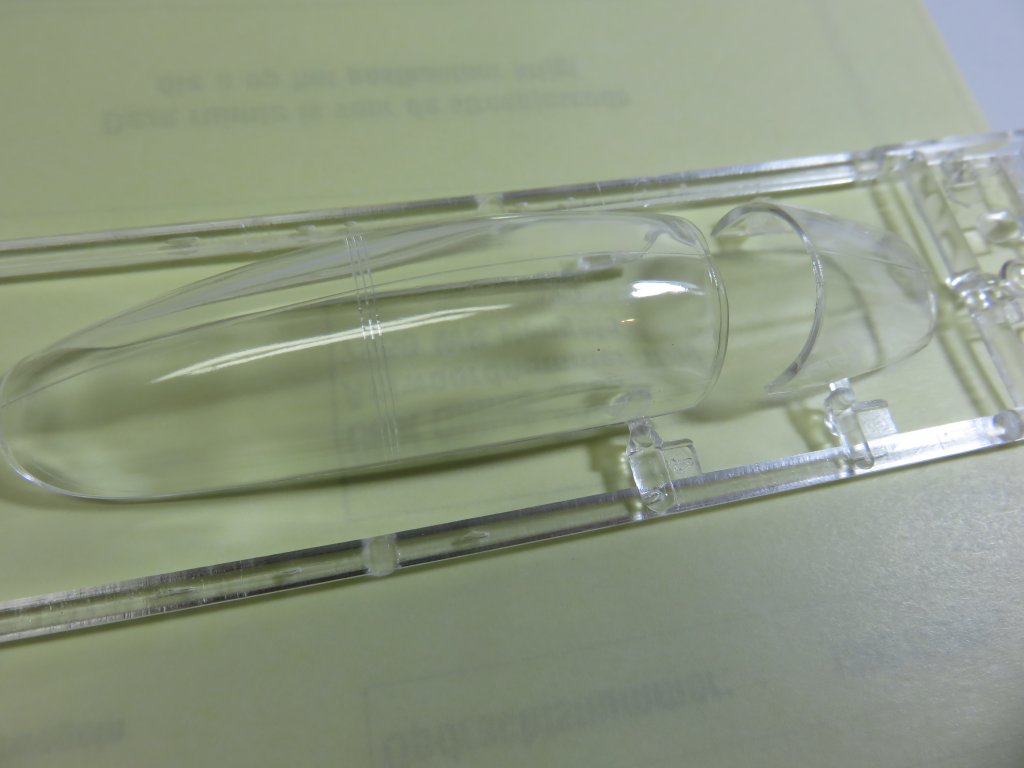 The good news is that last time I managed to deal with this seamline just fine. So no doubt I will be able to defeat it once again!

Eduard also includes a few decals: a big sheet with stencilling (600 decals!) and a smaller sheet with the markings for four aircraft, 3 US E-versions, and 1 Israeli D-version. Which is weird since there's no Israeli weapons included. Or did the Israeli D fly with US ordnance and did only the I use their own stuff? Either way, I'm going for a E-version here, probably the sharkmouth, or the 2012 Afghanistan version. And no, I will not be using all 598 stencilling decals.




Then the extra goodies:  die cut masking sets for the canopy and wheel hubs (not shown ...) and this: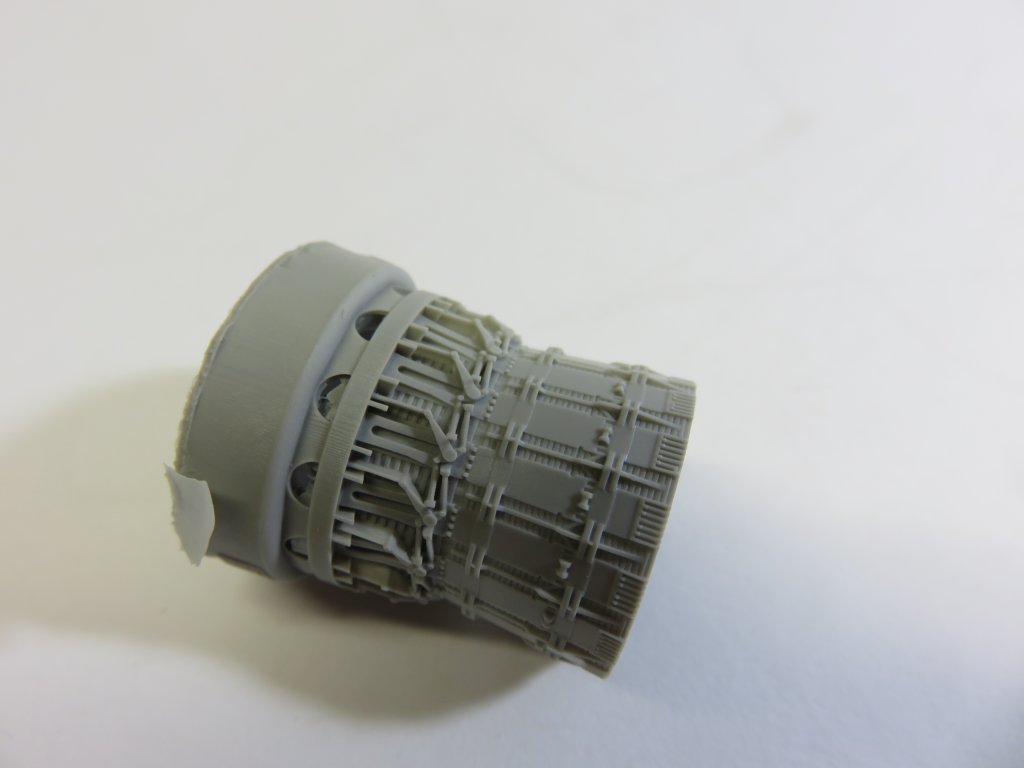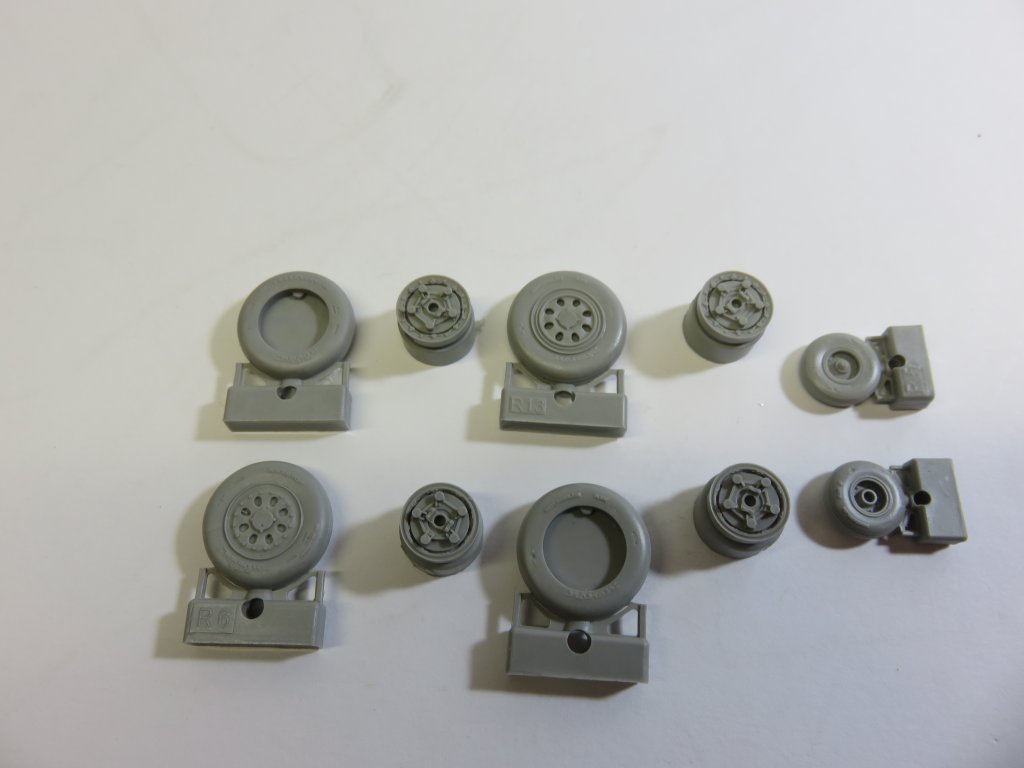 I especially like the exhaust. Exquisite detail if you ask me, and a lot better than trying to build up the exhaust out of 5 parts that should be neatly arranged in a circle like I had to do last time. I just hope my painting skills can do it justice.

And we have a set of wheels - with even the logo of the tire manufacturer embossed onto it...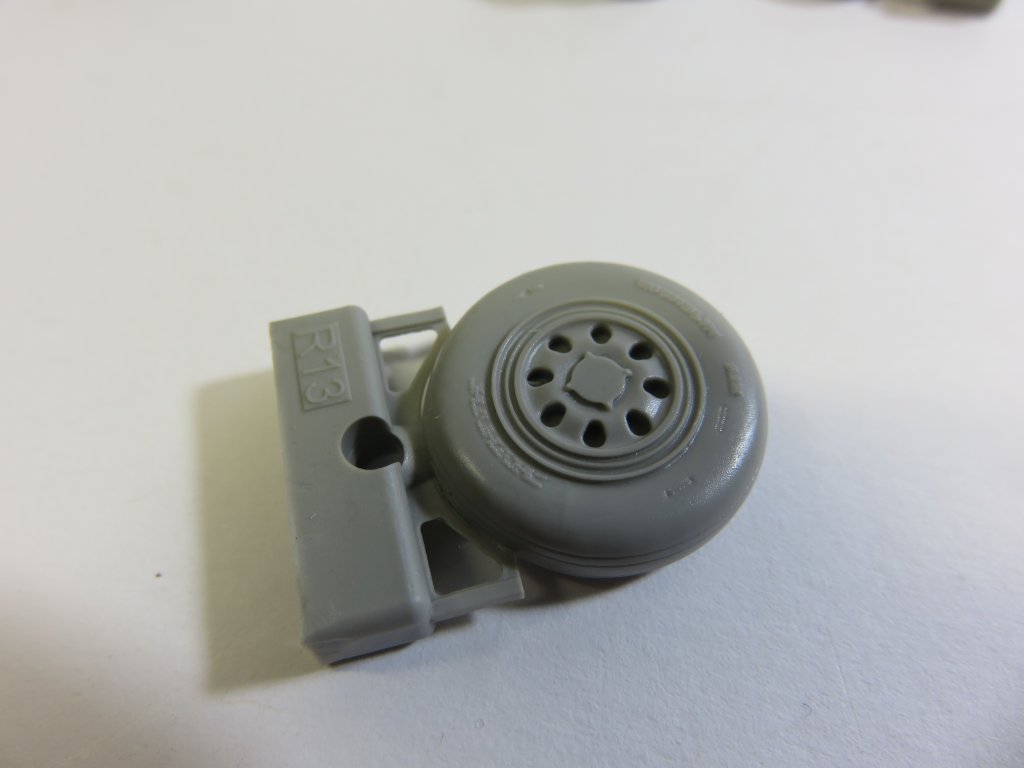 And of course some new bangseats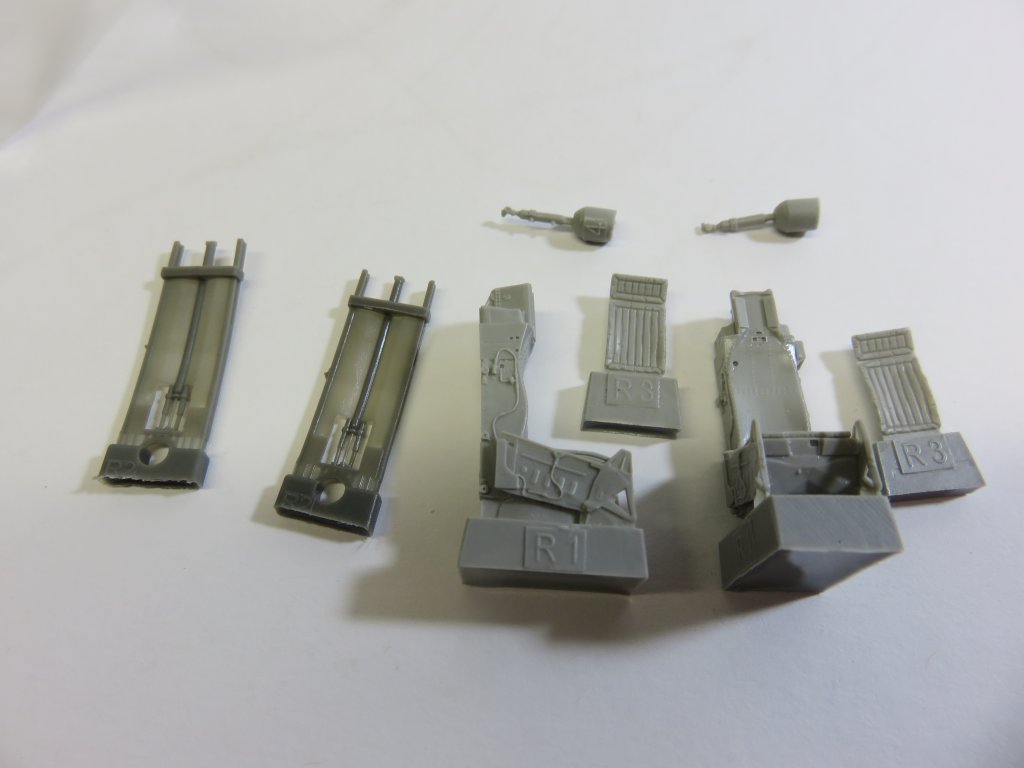 I think the light colored stuff betweenthe rails on the backsides is flash, but will have to look at that before I cut it out (unless one of you knows which will save me the searching).

The kit does not come with a replacement cockpit tub, but I don't think that's needed, the Academy offering is great in detail (although I have no idea about accuracy).

Then we have the PE: 1 regular fret with some vents and stuff, and one colored fret for the concpit interior.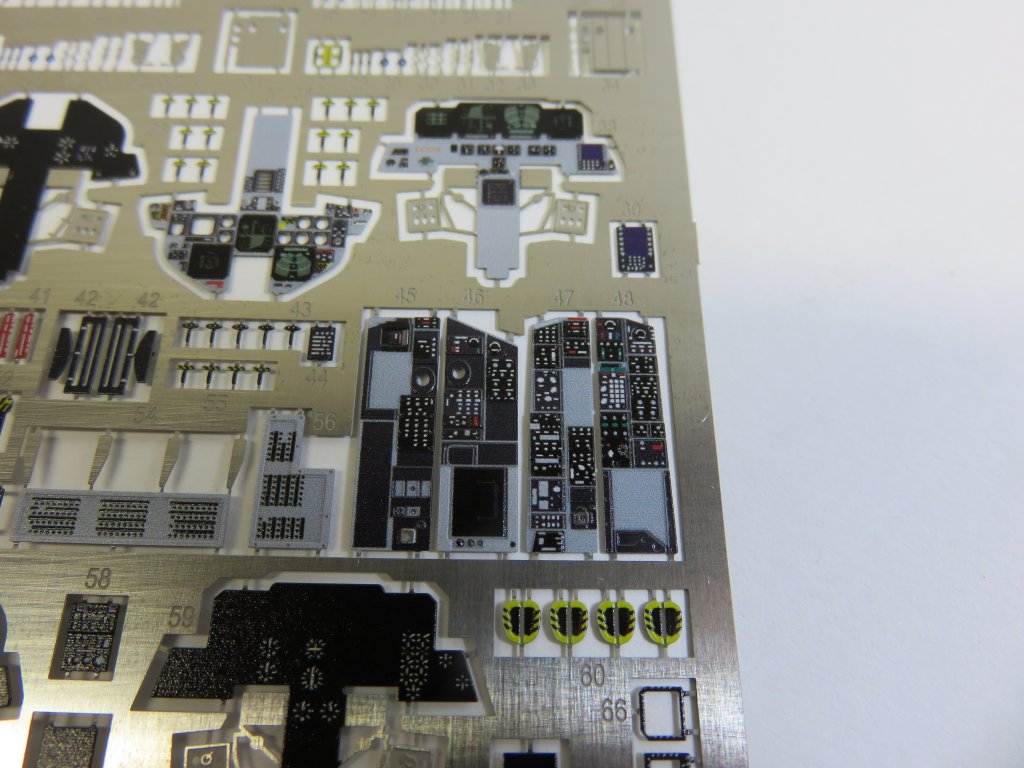 And there we find the first dilemma: the cockput detail on tub and IPs is excellent in this kit, and almost a shame to sand off. Especially when is replacement will be a pretty flat PE part. On the other hand, the PE part includes a piece of film for the displays, and an image on them. If I go with the kit parts, there will be nothing there. The F-15I I build had some decals for the IP displays, which was great. I'm a bit torn, but most likely I will keep the detail the kit offers and select a few bits and pieces of the PE to use.

And then we have Eduard's manual, on a glossy paper




A few reconstructions required on the tub. If I stick to my first idea, I can skip most of this.




Nice full-color diagrams for the painting of 4 different versions.




And 8 pages of decalling instructions, 1 for the markings for each version offered, and 4 more for all the stencilling




This is going to be a fun build, but a long one for me.  After all - I finished the Ra'am in 5 months and 21 days, and that had no aftermarket accessories... Well, technically speaking this one doesn't either as it's all in the box. Guess that this will still be an OOB build.
---